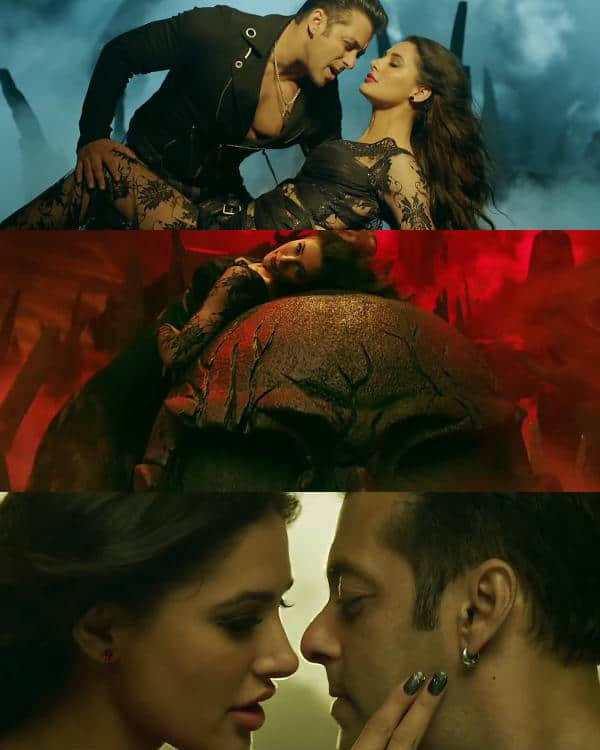 Our long wait is finally over as the makers of Kick have finally made the devil song viral
After the launch of the Yo Yo Honey Singh's devil song last night in a night club, it did not go viral until now. Apparently there was some technical issue.
Anyway, fans need not wait any longer as we bring you the first jhalak of the song, which we believe will soon become a hit party number.
Here's why we liked this Salman Khan and Nargis Fakhri number…
# The gothic atmosphere used for the Devil song is unique and we are sure must have cost a bomb. The skulls used to create the hell setting add that eerie feeling to the song. We like!
#The lightings used to add character to this club number is effective and makes it look chic, yet edgy.
# Nargis Fakhri is looking exceptionally hot in the short black net dress. Her red outfit also stands out when the entire background is dark.
# Salman Khan renders his voice for this song too. Well he is not singing, instead saying a few lines at the start of the song, which goes something, like this: 'Mere bare mein itna mat sochna, dil mein aata hoon, samaj mein nehin' (Don't think so much about me, I come in your heart, but not your mind)- something to that effect.
# Salman's various looks in the song is tad different from what we've seen him don before, especially the devil's cape.
# Coming to the song, well you may not fall in love with it instantly. However listen to it a few more times and you will be soon humming the song; exactly the way we did.
# During the video, we see Salman doing two daredevil stunts. The first one is where he rides his bike into a helicopter from the window of a high-rise building. The second one showcases him riding a cycle in front of speeding train and walking away unhurt.
Watch the song and tell us what you think about it BollywoodLifers.