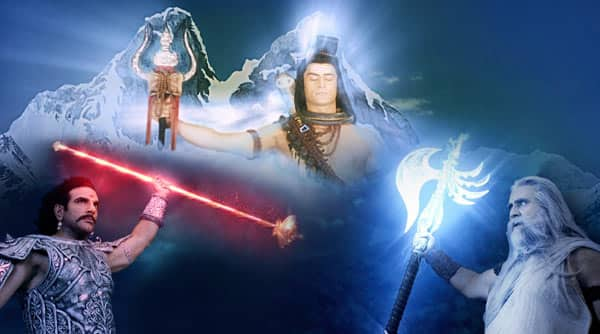 The character of Mahadev from the popular show Devon Ka Dev… Mahadev will soon make an appearance in the new mythological drama Mahabharat
This is the first time that a mythological character from one show will be seen in another.
Amba's (Ratan Rajput) marriage to her beloved king is stalled by Bheeshm (Arav Chaudhary) during her swayamvar. Humiliated and insulted, Amba asks Bheeshm to marry her since now she is no longer a girl but a mere trophy. However, Bheeshm apologises and refuses to do so 'coz he has taken the oath of Bramhacharya for life. Amba then tries to seek justice from Parshuram – Bheeshm's guru played by Puneet Issar. The two try to battle it out, but the outcome is just destruction.
Mahadev, essayed by TV actor Mohit Raina, will finally make an appearance to end the catastrophic war between Bheeshm and Parshuram. He will appear at the Holy Ganga's (Bheeshm's mother) behest to stop the war, and will be seen showering his blessings on Amba, read a statement from Life OK.
The actor will make more appearances in the future on Mahabharat, which is showcased on Star Plus. With exotic locations and intriguing graphics, Mahabharat has already become the talk of the town. The show also features Samir Dharmadhikari as Shantanu, Sayantani Ghosh as Satyavati, Arpit Ranka as Duryodhan, Praneet Bhatt as Shakuni, Saurabh Jain as Krishna, and Pooja Sharma as Draupadi.
The special episode will feature of Mahabharat on September 24.
With inputs from IANS