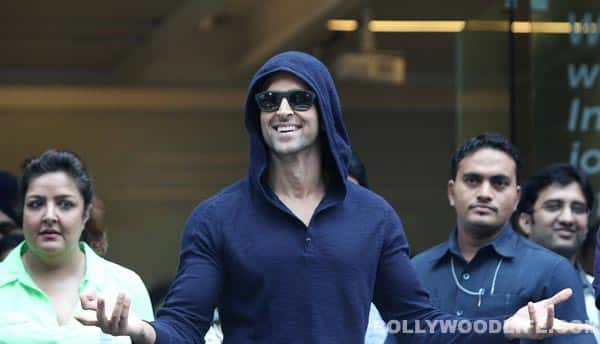 Hrithik was all smiles, hale and hearty, as he stepped out of the Hinduja hospital this morning
While we're sure that Hrithik Roshan was overwhelmed by all love and care coming his way, it was a certain phone call that made the actor's day. Hrithik's childhood hero Dharmendra called him early Thursday morning to check on his health and the veteran star asked Hrithik to take proper safety measures during stunts.
Now, we all know that garam Dharam has been an idol for many, but not many know that Hrithik worshipped Dharmendra as a child and even had a poster of the yesteryear star in his wardrobe.
Now with his favourite star dolling out advice, we're sure that Hrithik will be cautious while performing his daredevil acts in the future.