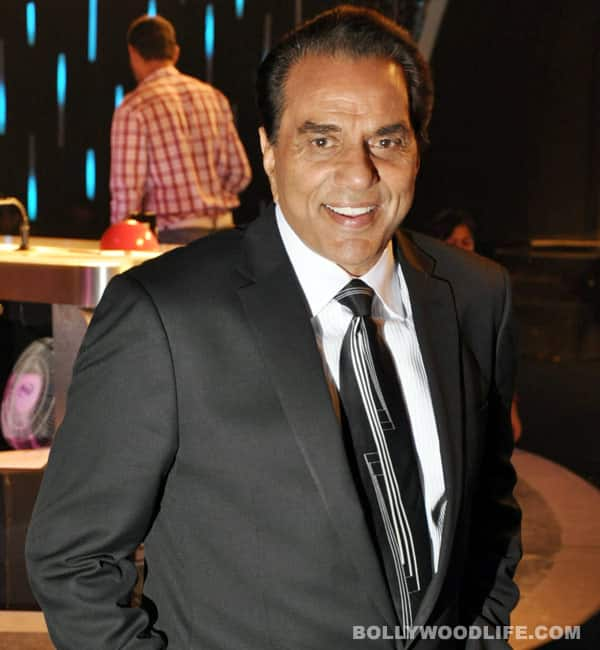 Veteran actor Dharam paaji says that the Deols are loved and respected by the entire film industry, and that the two superstar Khans won't be offended by them
On Thursday, as the first look of Yamla Pagla Deewana 2 was unveiled in Sunny Deol's office, it was a time for many firsts. It was the first time that a member of the press was welcomed to Sunny's personal theatre. It was also the first time Sunny has produced the film under his new banner, Sunny Sounds. But what was most noticeable was the fact that it was the first time the carefree, happy go lucky Deols were talking seriously about branding and sequels and employing marketing lingo used by slick marketers while describing the film. This showed that the Deols have visibly changed with times and are definitely looking at exploring other avenues of the film business besides remaining only actors in the film industry.
So when the media started pointing out that the father and son trio had made use of Shahrukh Khan's character in Don 2 and Salman Khan's character in Dabangg to add buzz to their home production, Dharmendra, who is one of the producers, was ready with a quick response. "I have spent 52 years in the industry. From A to Z, everyone loves and respects me and my family, and I do the same. So there is no question that Shahrukh or Salman will get offended. Also, people remember their characters, which is why we used them," said Dharmendra, who also said that if the older Don could establish a strong connect with the audience, they would have made fun of Amitabh Bachchan too!
See what we said? The Deols are definitely changing with times, and are using their goodwill earned over five decades in the best possible way!