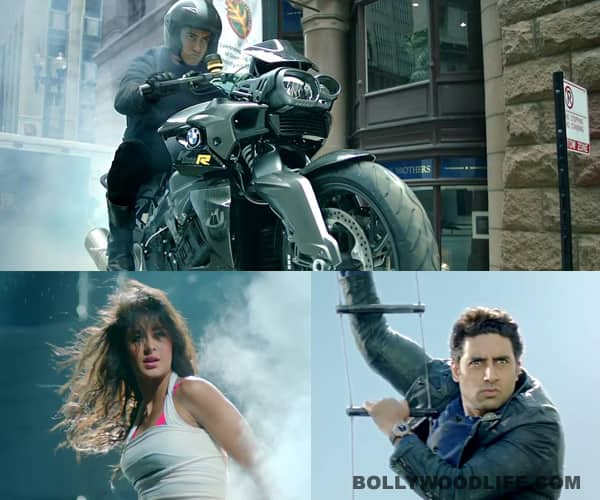 The most awaited trailer of Dhoom:3 is finally out!
Aamir Khan as the serious joker and Katrina Kaif as the sexy gymnast are both impressive. Mr Perfectionist has to live up to the sexy image of the earlier thieves from the successful Dhoom franchise played by John Abraham and Hrithik Roshan. AK manages to stand tall despite his short frame. This clown isn't funny but extremely serious. He might not have the perfect model looks of the earlier baddies, but he definitely adds the Aamir touch to Yash Raj's latest offering.
Even in the glimpses Katrina Kaif manages to look like a million bucks. Abhishek Bachchan and Uday Chopra are the two characters who remain constant from the earlier series. Jackie Shroff who has been Aamir's contemporary plays his father in the film.
Will this film be yet another Aamir Khan film? Will all the other actors get sidelined? Will Aamir overshadow even the sizzling Ms Kaif? We'll have to wait to find out.
For now, here's a look at Dhoom 3 trailer!