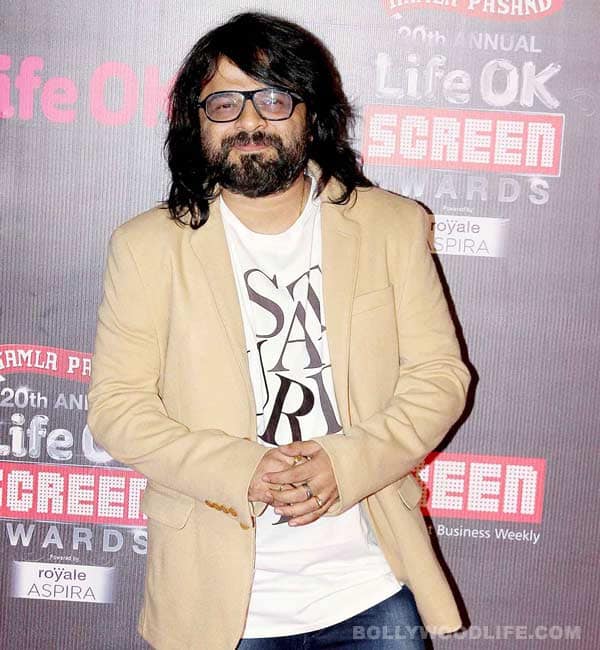 Looks like after composing the music for Aamir Khan's latest movie, Pritam wants to take off on a vacation
Pritam Chakraborty, the music director of Dhoom:3 received mixed responses for his latest venture. While some loved it, many were disappointed. And those who look forward to more music from Pritam will have to wait. 'Coz we hear that he has decided to take off on a vacation. Finally, we must say! We hear that the music composer hasn't taken a break for over two years now. He says that though he planned to, each time a movie was delayed or something came up, due to which he had to cancel his plans. He adds that he is too bad with time management.
However, this time around, Pritam has firmly decided, come what may, he will take a vacation. He hasn't signed any project till June-July and here's what he intends to do while on a break. He said to a popular tabloid, "Through a social networking site I've found old friends and I want to meet them, particularly a classmate who lives in Pune and has been inviting me to visit him for ages. I also want to visit my hometown Kolkata, take my parents to an Ayurvedic health centre in Kerala and my kids to Disneyland."
And it's not like he's taking this break 'coz he had no work in hand. He says, "I've got a lot of offers post Dhoom:3 but I'm not signing anything till I've taken a break. Then maybe I'll take on a few musical romances, a genre I like best." Well, so while on a vacation, Pritam wants his privacy and wanna know how he will ensure that? He says, "I will cut my hair so no one recognises me when I am travelling. I'd shave too but before that, I need to lose weight or my cheeks will pop out!"
Well, we hope Pritam enjoys his long sabbatical from Bollywood and comes back with some original music to impress us. And we hope he doesn't lose those chubby cheeks.