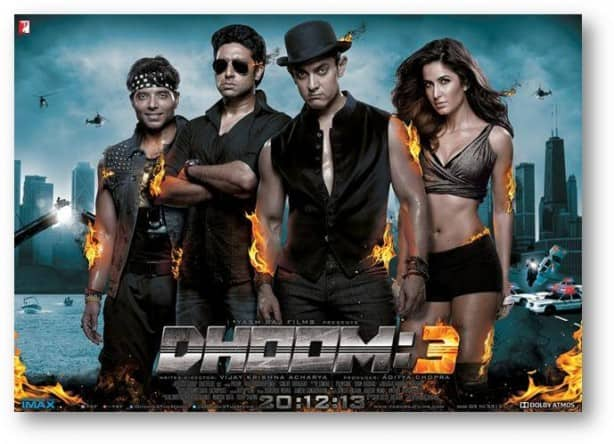 The much awaited film of the year has finally released. Read on to find out the first impression  of the film
The Aamir Khan, Katrina Kaif, Abhishek Bachchan and Uday Chopra starrer much awaited Dhoom:3 has finally released. Our critic Vinod Talreja is watching the film at a theatre right now. This is what Vinod had to say about the film. 
"From whatever I have seen of Dhoom:3 till now, I am sure that my year is going to end as the makers say with a dhoom. Aamir Khan who is being touted as the baddie of the year plays his role very convincingly while Katrina Kaif who is in the film to add the glam quotient, rightfully does so. Abhishek Bachchan and Uday Chopra are the usual. The basic story of the film is about Sahir's (Aamir Khan) revenge from the bankers who shut the circus where he and his father (Jackie Shroff) used to work. Sahir's plan is to rob all the money from the bank, and Jai (Abhishek) and Ali's (Uday) is to stop him. Can they stop Sahir? There is something really interesting post interval which we can't reveal right now. Anyway, right now it's time to munch on some popcorn."
Will be back with the full review real soon. All I can say is that book your tickets as soon as possible, because you don't want to miss this one!