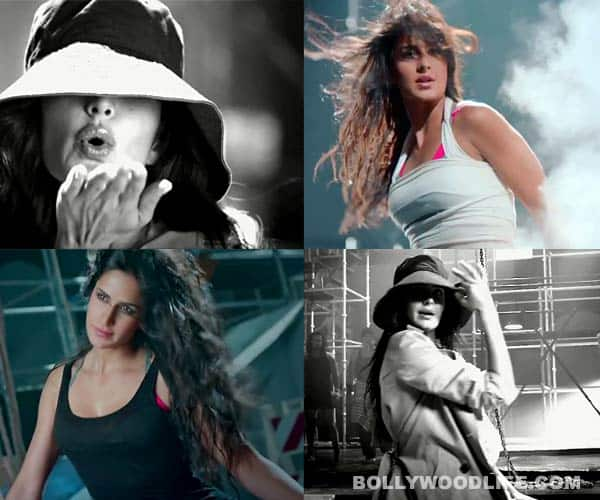 If you think that there's only one actor in Dhoom:3 who takes his craft serious-and that's Aamir Khan-you are certainly wrong. Watch this video to know how Katrina gives her 100 percent to do whatever she chooses to do
Katrina Kaif is at the prime of her career. The babe wants to get every move of hers right-and that holds to both for her profession and even in the literal sense of the word. In this video you will see how diligently she is practising to look absolutely fiery in the Kamli song from Dhoom:3.
Kat is trying to get every nuance of her character right. She is listening to every instruction she gets from choreographer Vaibhavi Merchant very keenly. The hottie just doesn't give up unless she finishes what is expected from her. Watch her do acrobatic stunts and some unbelievable histrionics while flying in the air with the help of just a rope.
While Kat's incredible charm and her swift moves look desirable to look at, you can only get a fair idea of how much hard work has gone into making it look so stunning for the silver screen. Take a look!