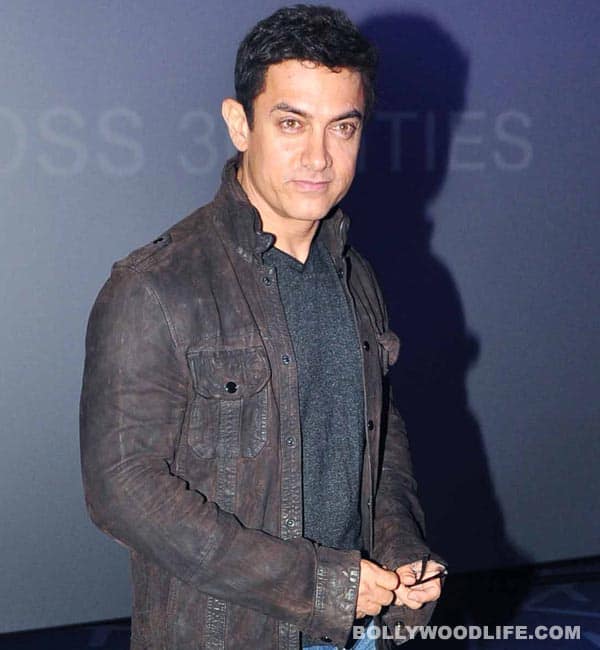 The actor vanished a few days ago, apparently without letting anybody get a whiff of what he was up to. But was he really missing, or was it a new gimmick by the marketing mastermind to stay in the news?
Aamir Khan could not possibly be out of the news when his competitors Salman Khan and Shahrukh Khan were making headlines. Even when the first digital poster of Dhoom:3 was unveiled, Aamir's limelight was shared with SRK's Chennai Express success story, Hrithik Roshan's superhero act in Krrish 3 and Sallu, who doesn't really need any reason to make news. Guess this must have driven AK to come up with something new – a disappearing act. To make sure he grabbed all the eyeballs he could, the perfectionist played the perfect cards and managed to get us wondering. But it's time for us to relax, 'coz this is no new tactic that the Dhoom:3 baddie came up with – not like the time he went missing and 'appeared' in various avatars at myriad locations across the country to promote his film 3 Idiots. This time wethinks marketing genius Aamir has pulled out an old trick from his capacious hat (yawn) that wasn't very exciting at all.
We figured that perhaps he wanted to go on a break after all the vigorous workouts he went through for that perfect look for the Yash Raj action adventure. But this Khan isn't tired of perfecting his act. We hear from our feathered friend that the reason he took off to Australia – yes, that is where he went – is not for a fun holiday or a break from his neck-breaking schedule, but to learn a new dance form that he will show off in Dhoom:3.
What tickles us most is the fact that Aamir's near and dear ones claimed that they had no clue why the actor took off Down Under. Really? And you thought we would buy this? It makes us want to roll on the floor and guffaw! We would have suggested AK work with the many cool dance teachers here in our very own Mumbai, but knowing Aamir, we are sure he would want only the 'perfect' tutor. Our suggestion for our buddy 'Sonia' – remember the ads? – would be to take lessons from his Dhoom:3 co-star Katrina Kaif. After all, the videshi girl has some amazing moves – Sheila is chikni as far as her dance moves are concerned, right?
The only thing is, after Aamir's going 'missing', we aren't sure we would believe him or his dost-log if he did it again for another film. Remember the story of the wolf and the boy who said he saw one?