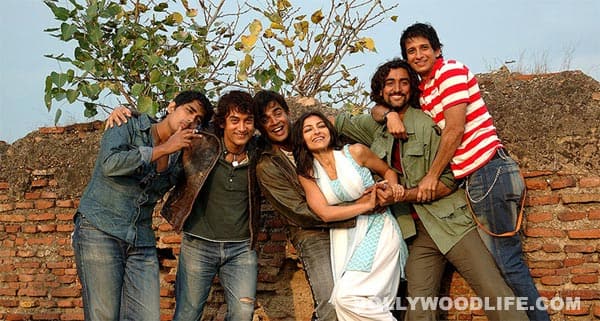 A new documentary titled Ru-Ba-Ru will depict the film's impact on contemporary youth protests, and yes, Khan will be a part of it
Aamir Khan's film Qayamat Se Qayamat Tak celebrated its silver jubilee recently, but his more impactful work in terms of social change is 2006's Rang De Basanti (RDB). Directed by Rakeysh Omprakash Mehra, it showed how the youth of India can empower themselves to bring about a change in the politically corrupt system.
While the movie's ending was violent, showing the impractical or rather sacrificial side that comes with revolt, RDB worked big time. And young Indians came together for candle light marches and protests against terrorist attacks, corruption, gang-rape and any kind of injustice in a manner seen only during the country's long freedom struggle.
A documentary will soon measure how inspiring Khan's socially relevant film was in recent cases like the Jessica Lal murder case or the Anna Hazare movement. Titled Ru-Ba-Ru after the movie's hit song, the 85-minute creation has been directed by RDB editor PS Bharathi.
Mehra is, of course, involved in the project and also plans to cut Blu-Ray versions of the film before its release in May 2013. Khan will feature in the documentary, talking about the impact of his much-loved film.
Do you think Rang De Basanti really inspired contemporary movements in India?