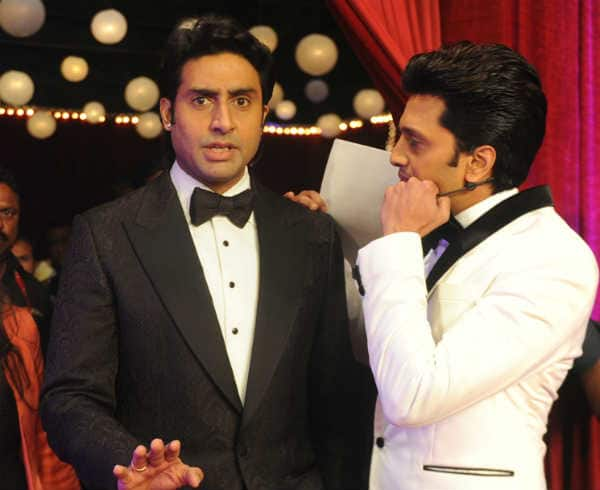 Jr B threw chairs and cameras in a fit of rage on the sets of his upcoming film
It is no secret that we all like to watch how a movie gets made. We are curious to know what goes on behind the cameras as our stars get prepared to deliver those scenes which have us hooked later on the big screen. Making videos are super fun. While most of our B-town stars too don't mind being captured on a candid camera while they go on doing about their job, some actors find making videos disturbing and annoying.
Abhishek Bachchan apparently threatened a camera guy while he was trying to get some candid shots for a fun video on Farah Khan's forthcoming release Happy New Year. Farah even claimed that Big B's baby reacted violently on the sets. Farah even explained how Abhishek started throwing the chairs and the camera. Don't believe us? Watch this video to know the angry side of Abhishek!