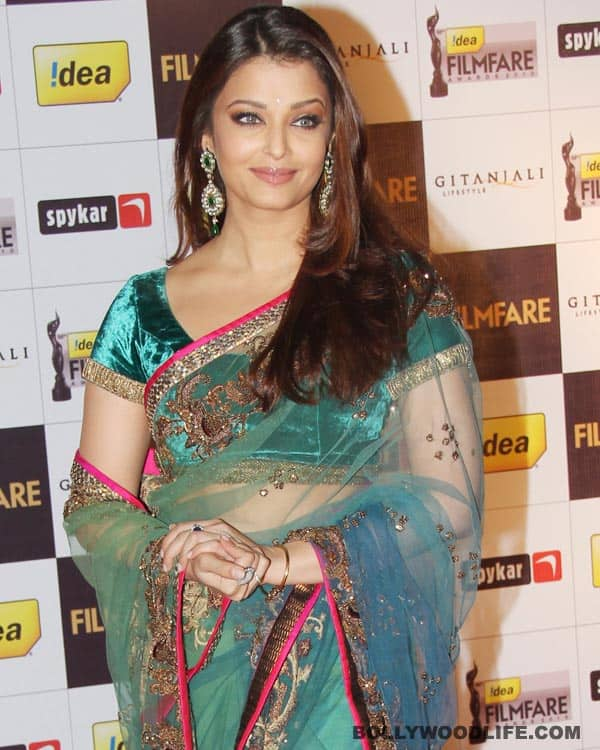 We just can't get the charm of the delightful former couple – Salman and Aishwarya – out of our filmi heads. Especially when Navratri is just around the corner…
Okay, so Navratri is almost upon us and we are busy unearthing some old daandiya tracks to dance our nights away to. And how could we miss out on the famous Dholi taro dhol number that keeps our feet moving and our spirits charged every time we listen to it? The song has certainly brought some colourful memories from the past into our minds – that was the time that Ash and Sallu were a fave couple onscreen and off it! But now things have changed dramatically for the two, as they have sought and found happiness by moving on and walking on their own paths through life.
When we tried to convert their popular song from Hum Dil De Chuke Sanam into English, it simply got lot in translation. The past, of course, was revisited in the process….
Hey, baaje re baaje re baaje re
Dholi taaro dhol baaje, dhol baaje
Dhol baaje dhol, ke dham dham baaje dhol
Hey play play play
Drummer your drum drums, drum drums
Drum plays, drum plays, dham dham plys drums
Hey hey chhori badi amnol
Meethe meethe iske bol
Aankhen iski gol gol gol gol
To dham dham baaje dhol
Hey the girl is precious
Sweet-mushy her words
Eyes her round round round
Then dham dham plays the drum
Haan haan chhora hai natkhat
Bole hai patpat
Arre chhede mujhe bole aise bol
To dham dham baaje chol
Yes yes the boy is naughty
Talks he rapid
Hey teases me speaks such words
Then dham-dham plays the drum