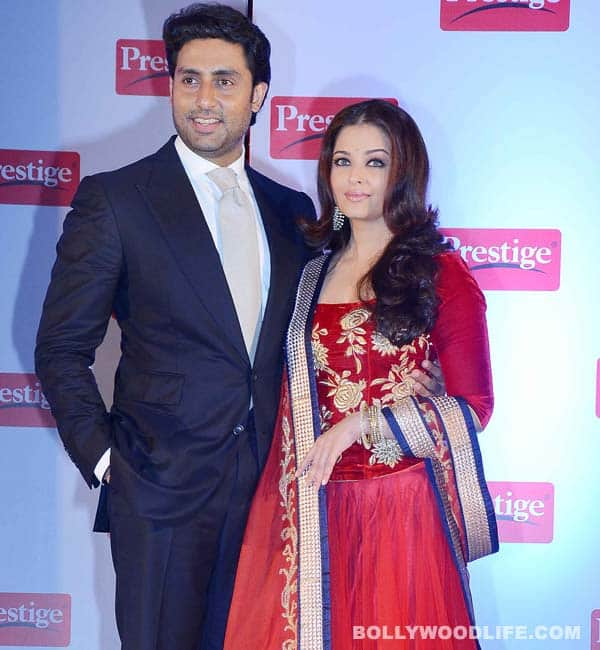 Jr Bachchan will be on Koffee With Karan 4, but not with his beloved wifey
Abhishek Bachchan is all set to make an appearance on the fourth season of Karan Johar's hit chat show Koffee With Karan, but who will he appear with, you ask? Well, it's not his significant other Aishwarya Rai Bachchan.
Yes, you got us right! Jr Bachchan will sip some steaming cups of coffee with filmmaker and choreographer Farah Khan this time. So did the Bachchan bahu refuse to be with her hubby on the celebrity talk show? While there was speculation that Aishwarya didn't want to do appear on the show this year, the truth is that Karan didn't want the couple to appear together. The reason is, that the couple came on show in the previous season.
According to an insider, "All these rumours about Aishwarya not coming on the show because she wants to be elusive etc are not true. She would have loved to be on the show with Abhishek, but Karan wanted a fresh pair. If you notice, this year no pairs have been repeated. Abhishek was asked to come with Farah and he agreed."
Our take on this? Well, we really don't know whether Jr Bachchan and Farah will be fun together. Let's just hope they are!