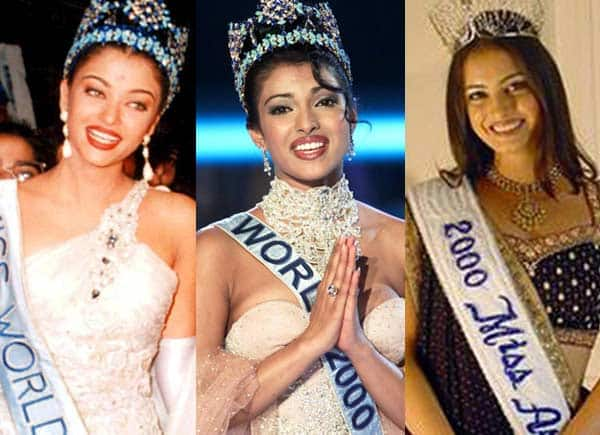 We ask because we just heard that the New Miss Asia Pacific World Srishti Rana's crown is fake!
It was some years ago, yes, but we all remember the thrill when first Sushmita Sen and Aishwarya Rai and then Lara Dutta, Priyanka Chopra and Dia Mirza made it big at international beauty pageants.
Sush and Lara were Miss Universe, while Ash and PC brought home the Miss World titles, and Dia became Miss Asia Paciic. And they all were crowned with these enormously bejewelled and resplendent tiaras. As a follow up, though many years later, Hemangini Singh Yadu won the Miss Asia Pacific title in 2012, and a few days ago Srishti Rana brought back the same honour. And that is where the story goes a little off-track.
It was reported earlier today, while Srishti was coming back from the contest that she had won in Busan, South Korea, she was held up by Customs at the Chhatrapati Shivaji International Airport in Mumbai. According to the officials, the beauty queen was asked to pay duty on the crown she was so proudly bringing back to India, since the tiara was studded with diamonds. There was no clearance obtained for the gems, hence the seizure, as per regulations. And customs duty is calculated after the jewellery is valued by a certified valuer, we are told. The law is the law and we agree that it should be upheld, and that duty should be paid on something as valuable as a glittering tiara, hai na?
Lekin the irony of the situation is that when an expert was called in to put a price tag on the crown that Srishti had won, he found that it was for all practical purposes, worthless. The only value it had was the glory and prestige of the pageant. Yes, the metal is junk and the gems just glass, the expert found. Which makes us wonder – whether the crowns that Sush, Ash, Lara, Piggy Chops, Dia and others brought home were also faux? Hmmmmm….