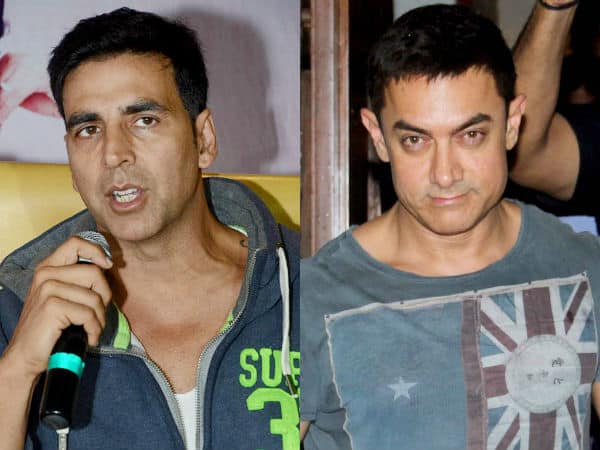 The Entertainment actor was recently quoted saying that it is not difficult to do four films a year…
Akshay Kumar and Aamir Khan are two superstars who share immense popularity but have different styles of working. While Aamir prefers to concentrate on one film a year, Akshay churns out around three to four mass entertainers in a year. While Aamir would have us believe that making films like PK, 3 Idiots, Dhoom 3 etc. requires an actor's utmost dedication for a year, Akshay begs to differ!
In a recent interview the Entertainment actor who also ventures into television with shows like Dare 2 Dance and Khatron Ke Khiladi said, "A film takes approximately 60 days, then for four films it takes 240 days. There are 365 days in a year so there are remaining 125 days to holiday."
According to Akki's math doing three to four films a year is cakewalk for him, but the same might not hold true for all the other actors in the industry, like our perfectionist Khan.
But nothing is difficult for Akshay as he has been in the business for 24 years. Akshay further says, "I don't find difficulty. I work eight hours a day. I take maximum holidays in film industry and manage to do three-four films a year and release it."
Well, looks like AK can take a lesson or two from Khiladi Kumar, don't you agree?