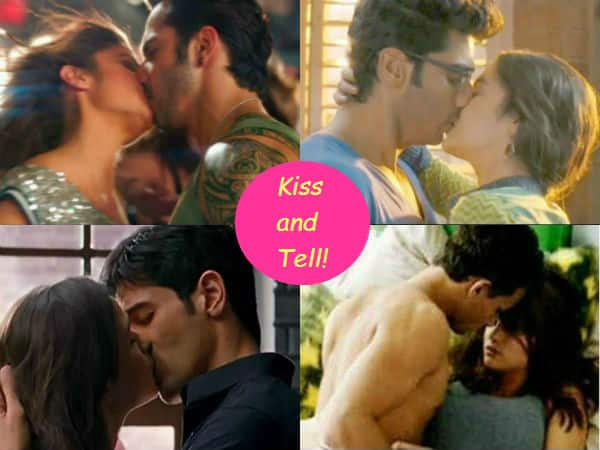 The Humpty Sharma Ki Dulhania actor rated Varun Dhawan as the best kisser of all the men she has kissed onscreen
Alia Bhatt isn't the sort who would kiss and tell. But she is definitely someone who would kiss and rate! The actor recently did a special show with her two favourite people in the industry, Karan Johar and Varun Dhawan and revealed that she would rate Varun a 10 on 10 in the kissing business! Though the rating would have made the debonair Humpty gush, we feel that it might irk her previous co-stars, Sidharth Malhotra, Arjun Kapoor and Randeep Hooda a bit.
On the show, Date With Humpty Sharma Ki Dulhania, Alia and Varun while having a candid chat with director KJo, who launched them both in Student of The Year, spoke about their relationship as co-actors and on the topic of her best onscreen kisses a demure Alia said, "I don't kiss and compare" but went on to give Varun a perfect score in the kissing department! The actor has shared her first onscreen kiss with Sidharth in SOTY, next with Randeep in Highway and with Arjun in 2 States but we were startled to see that Alia didn't even mention their names when KJo probed her about his kisses!
We guess that Sid, Arjun and Randeep might not have made much of a lasting impression with their liplocks on the desirable dame hence Alia thought it best to simply rate the best! Now we might be ahead of ourselves here but missing out on their names might have upset Arjun, Sidharth and Randeep a little.
Guess what guys this is Alia hidden suggestion for you to hone your kissing skills to impress the ladies in future!