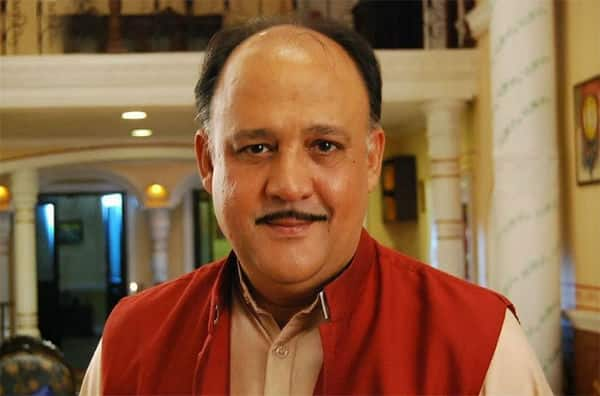 The veteran actor has been trending on social networking sites – that could lead to a new role for him!
A few days ago Twitter was all abuzz with Alok Nath jokes. The veteran actor took it all in good spirits as tweets giggled through the day – When Alok Nath was born, doctor said "badhai ho, babuji hue hain, Alok Nath is so sanskari that he smokes agarbattis, Alok Naths morning tea is made with Gangajal, Alok Naths watch displays only Achchha and Bura Samay, and much of the same kind of one-liners. And they are all justified. After all, the actor has over the past so many years been concentrating on roles that have tagged him as 'Babuji' or 'Bhaisaab', with the villainy of Bol Radha Bol (the Rishi Kapoor-Juhi Chawla-Rishi Kapoor film of 1992, remember?) completely forgotten.
Now he back on the small screen, almost making an appearance in desi style, almost always holding a prayer book, a box of mithai or a shawl, sometimes all three. After Buniyaad and Tara many years ago, he starred as the father in Sapna Babul Ka…Bidaai, then was a part of Yahan Main Ghar Ghar Kheli. He was last seen in Do Dil Bandhe Ek Dori Se.
We hear that Alok Nath will soon be playing the head of the house in Rajshri Productions' next for Life OK, a Hindi soap about a joint family with members of three generations, each with different views on life and living it. The actor admits that he has been approached for this and could start shooting for it next month in Mathura. Frankly, we are a little tired of the goody-goody image he has these days. A little badness never goes amiss, hai na?