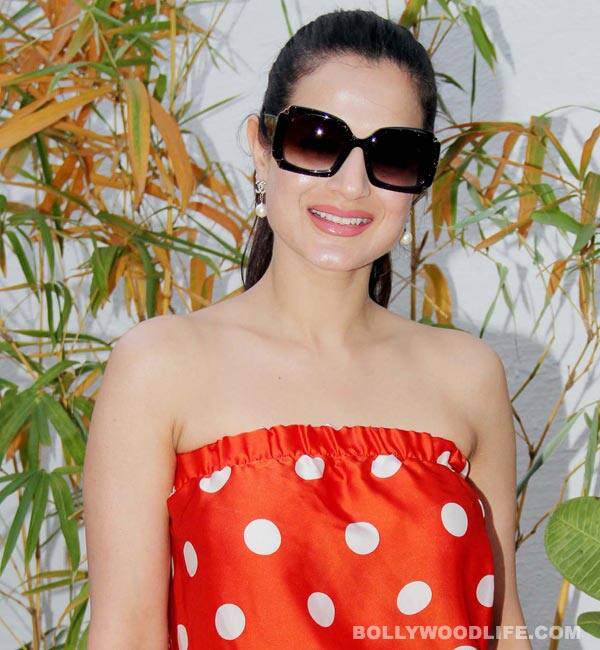 The sexy lady has become an ugly part of a messy affair
Chinwag is that Ameesha Patel is homeless. No, it's not that the leading lady who's striving hard to make a comeback in B-town with her sexy appearances onscreen and off screen can't afford a place to eat, live and breathe in the expensive city of Mumbai. Our source says that the Valias, owners of a flat in a building next to Amitabh Bachchan's old bungalow that Ms Patel recently rented, have refused to let her move into the plush 4,000 sq ft pad.
Why so? Apparently Ameesha – who will soon be seen in Abbas Mastan's Race 2 – and her cronies had been going around town claiming that she bought the luxurious apartment, say the Valias. Our source confirms the story and says, "Yes, the actor had been telling her buddies that she bought the flat, but truth is she only rented the place for a certain time period." She paid Rs 5 lakh as a token amount to the Valias and even started renovation work at the apartment.
But ever since the confusion over the apartment's ownership rights arose, the flat owners, after a lot of deliberation, literally showed Ameesha the exit door.
At first it seemed to be a misunderstanding, but we were shocked when we read what her staffers said: "We have done no wrong as such statements are common in the industry." Ahem, ahem!