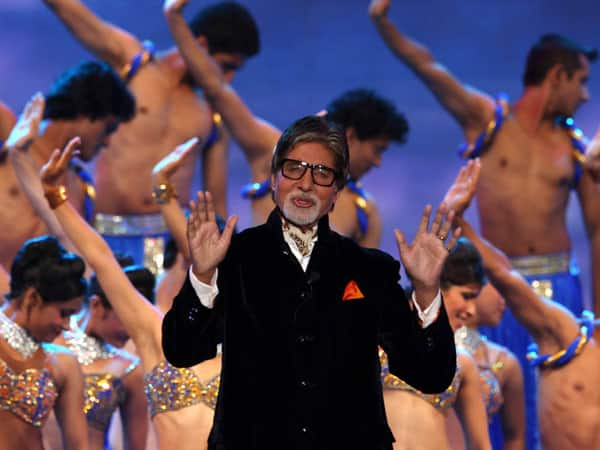 We don't think so, but the case filed against him, Salman Khan, Priyanka Chopra and Kareena Kapoor, among others, has left us scratching our heads in puzzlement
When we first heard that a petition had been filed against our fave stars Amitabh Bachchan, Salman Khan, Priyanka Chopra and Kareena Kapoor for obscenity, we thought it was just another one of those Public Interest Litigations that would fizzle out on its own. But now we hear that the Madras High Court has issued a notice to these stars on the basis of that petition for their alleged "uncensored and indecent" performances during the opening ceremony of the Indian Premier League 5 on April 3, 2012.
Our B-towners are not the only ones who will have to answer to the court. The notice has also been sent to other star performers – American pop star Katy Perry and Australian cricketer Douglas Bollinger – IPL chairman Rajeev Shukla and an official of Sony, the network that telecast the event. The petition was filed by a lawyer called K Jebakumar, who claimed that the show was "obscene and lascivious, appealing to prurient interest". He observed that the stars had committed offences under the Indecent Representation of Women (Prohibition) Act, Young Persons Harmful Publications Act and Foreigners Act.
From what we recall of the ceremony, the only aspect that stood out was the tediousness of the whole event. Yet, we didn't trust our memories and referred to footage of the performances. Salman, Kareena and Priyanka separately danced to a medley of their songs. All of them were conservatively dressed and no 'inappropriate' steps were done either. Amitabh Bachchan, dressed in a black suit, recited a poem about cricket. Surely there's nothing obscene about that! What exactly is petitioner Jebakumar talking about? Hopefully the court will throw more light on this when the case comes up again on July 31.
With inputs from Cricketcountry.com