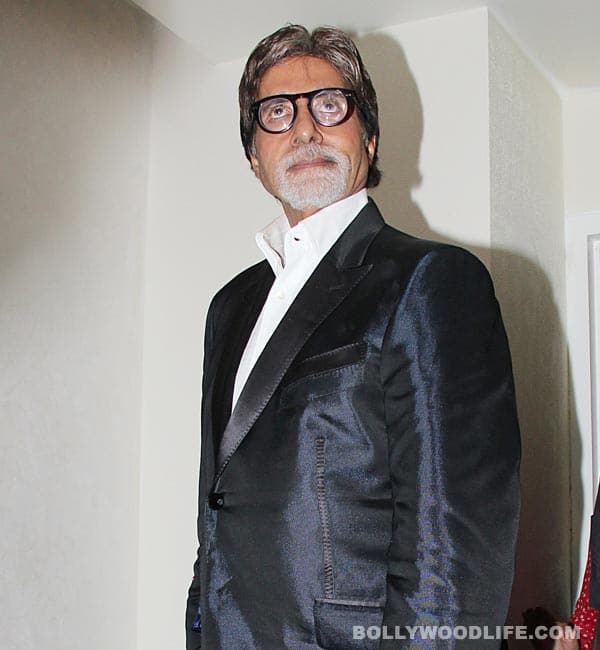 Big B maintains that celebrities should use discretion before signing up to promote a product. Surprisingly, his bahu continues to endorse another soft drink and the superstar himself plugs Maggi noodles – hardly a healthy food! Does Bachchan have double standards?
Amitabh Bachchan is urging B-town celebrities to exercise diligence before endorsing products. The 71-year-old megastar claims to have stopped endorsing Pepsi after a little girl asked him why the superstar promoted a product her teacher labelled as 'poison'. Referring to this as a wakeup call, Bachchan narrated the incident – a schoolgirl in Jaipur confronted him with this disturbing question, and he confessed that he had no answer. But Bachchan later declared that he was worried about the attitude people have towards the drink (Pepsi). "..So I stopped endorsing Pepsi," said Amitabh, addressing the audience at the Indian Institute of Management (IIM), Ahmedabad. But the fact also is that his contract to endorse the soft drink is now at an end after three years and a healthy pay cheque. Has renewal been refused? Is that the reason for AB's new stand?
Interestingly, social activist Rajiv Dixit has said that Amitabh Bachchan had an operation in the recent past to treat abdominal colitis. Dixit maintained that in his email communication with Bachchan, the superstar confessed that it was his habit of drinking Pepsi that got him into trouble. But Big B refused to talk about the disadvantage of drinking the cola publicly, since he was under contractual agreement with the cold-drink giant and could not violate that. Dixit further stated that even if Bachchan could not state the facts, he allowed his message to spread via various public platforms.
Today the Superstar of the Millennium maintains that he uses discretion and studies the brands he promotes. "I look into it… I meet the client and ask them about it… I don't endorse tobacco or alcohol because I don't have them… then why should I endorse them? I tell this to my son Abhishek and to daughter -in-law Aishwarya also… if you have to endorse a product then you have to conduct your life in such a manner that it does not affect others lives," said the veteran actor at IIM Ahemedabad.
Now what surprises us is that even though Amitabh stopped promoting Pepsi for allegedly being toxic, his daughter in law Aishwarya Rai Bachchan is the brand ambassador of the rival Coca-Cola. What is even more ironic is that Big B continues to endorse Maggi noodles, which are not exactly considered to be healthy food.
We can't help wonder about Big b's duality in this matter. And speculation continues….