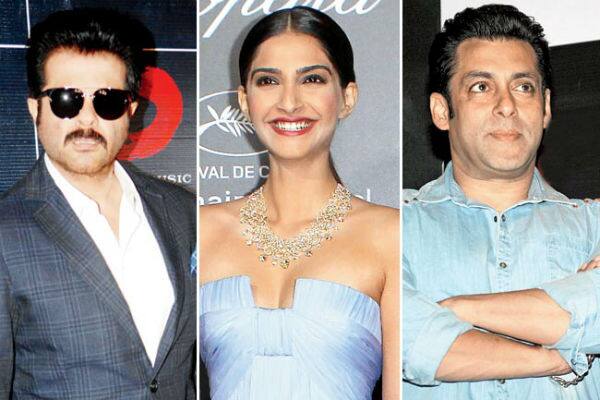 Rumour has it that daddy Kapoor called up Salman and asked him for a special favour
You would have thought that Sonam Kapoor is getting all her film solely on her own merit. But you will be proven wrong once you read this. Sources suggest that daddy Anil Kapoor wanted his beti to star opposite Salman Khan in this Surraj Barjatiya film. The 24 actor pulled some strings and got Barjatiya to have Sonam on board. Sonam who has worked with Salman in her debut film Saawariya was more than happy to have her daddy dearest get her Prem Ratan Dhan Payo.
The source added, "After Anil recommended Sonam's name to Salman, Sooraj got to know about this. Since he's a good friend of Anil's, he had a chat about the same with him and Sooraj then decided to offer the film to Sonam. Both he and Salman felt that she would fit the part." Sonam is also working in Dolly Ki Doli which is being helmed by Salman's brother Arbaaz Khan.
Actors like Deepika Padukone, Anushka Sharma and Nargis Fakhri were being considered but Sonam beat them all. Well, don't we all want a daddy like Anil?