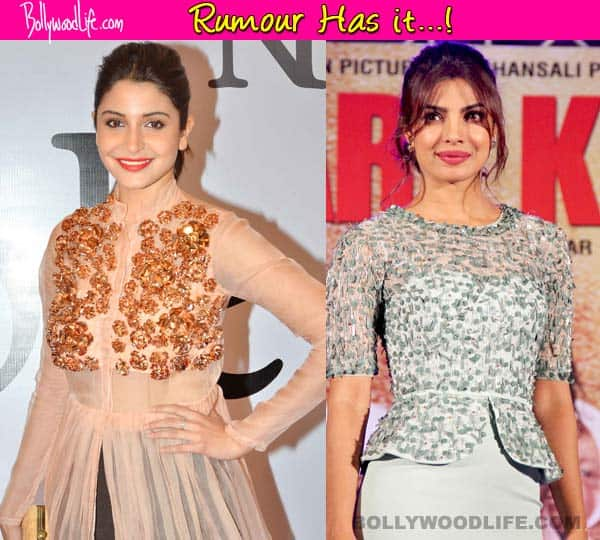 The Dil Dhadakne Do co-stars are apparently maintaining a distance post their return from the film's shoot
Now we know that when this paper hits the stands, Anushka Sharma and Priyanka Chopra will hit Twitter faster than anybody to deny it, but we still have to mention it. Buzz is that PC is miffed with her Dil Dhadakne Do (DDD) co-star Anushka Sharma because she feels the younger actress has been gossiping about her. Informs our khabru, "Initially, Priyanka and Anushka got along well. Only since their return did someone inform PC that Anushka had been gossiping about her closeness to her DDD co-star Farhan Akhtar, who she has known from before Don.
Since the rumours, Priyanka has maintained a distance from Anushka during the Mumbai schedule." We know Anushka is hardly the girl to spread gossip and everyone knows about the Farhan-PC dosti being just that. So whoever heard any rumour, take it with several pinches of salt.