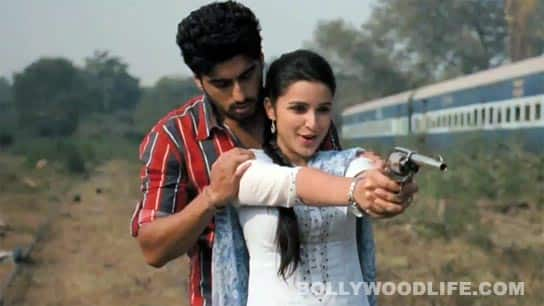 Though we find this hard to believe, sources from the Ishaqzaade team claim that the Kapoor didn't get his debut flick because of his filmi connections, but through the social networking site
Boney Kapoor's son is already receiving good reviews from whatever people have seen of him in the promos of Yash Raj Films' Ishaqzaade. And it looks like people involved in this Arjun Kapoor-starrer are going all out to prove that he got chosen to play the lead role opposite Parineeti Chopra solely on talent and not because of his filmi connections.
We hear that Shanoo Sharma, casting director of the film came across Arjun's profile on Facebook and requested to meet him. It seems that she was completely clueless about Arjun's background at the time. Sharma thought that he fit the rustic look of the character perfectly and wanted to check if he could also portray the required emotions. Of course, once they met him, the casting people were sure that they had found their male lead. But the Kapoor boy could not escape Yash Raj's meticulous process. He had to go through the look tests and the audition before he was finalised.
We are quite sure that Arjun is talented and if the film succeeds, we would want to give him due credit. But somehow this story about facebooking just doesn't convince us! Anyhow, whatever the truth may be, we would like to wish this new young gun all the best and hope that he manages to fulfill the dreams that his Mummy Mona Kapoor (who passed away recently) had for her beta!
WATCH: