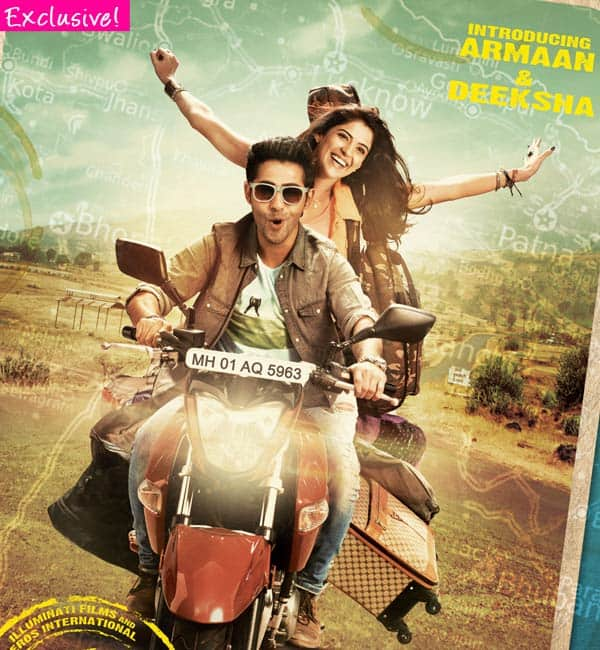 Armaan's first film is a romantic drama and required the actor to ride a bike for a song sequence
Armaan Jain, grandson of the legendary actor Raj Kapoor is all set to make his Bollywood debut with Lekar Hum Deewana Dil directed by Imtiaz Ali's brother Arif Ali. A close source informed us that in one particular song where the young actor was supposed to drive a bike, he was seen struggling with the machine coz he did not know how to ride a bike. The scene was shot at Mumbai's Marine Drive.
Though the Kapoor boy has managed with the motor bikes in this film, hope he learns to ride the machine soon enough. Hopefully, the smooth wheels should not turn mean wheels for him. Maybe he can even take some lessons from his cousin Ranbir Kapoor who apparently learnt to ride a bike while he was filming for Rocket Singh Salesman of the Year.