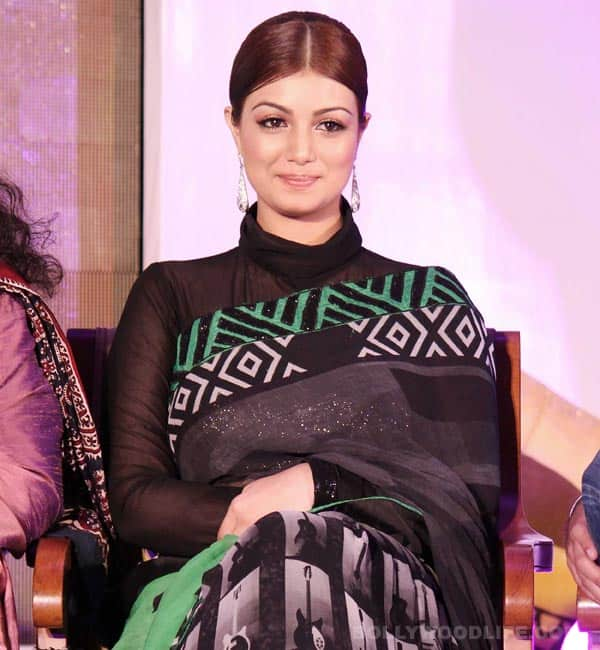 After Samajwadi Party leader and Ayesha Takia's father-in-law, Abu Azmi made a shocking statement about women's safety, bahu Ayesha has taken a concrete stand on the issue and maintains that she doesn't quite agree with Azmi
We were nodding our heads in disagreement when Samajwadi Party leader Abu Azmi made that shameful statement just a couple days back claiming that women should not go out with men other than their relatives for it leads to more rape cases in urban areas compared to rural parts of the country.
Azmi did not stop there. He also urged the censor board to not clear movies that have explicit scenes which embarrass families, even though his own daughter-in-law Ayesha Takia has done some hot numbers and sizzling scenes.
And now, Ayesha has reacted to the controversial episode with gusto. "My father-in-law is the head of r family ,v all lov n respect him alot. I have my own mindset which doesn't hav 2 match with every1 … Comments made by anyone, even sumone close to me, when they r regressive, do not reflect my thoughts n mindset. Im an individual n have my own mentality (sic)," tweeted the Wanted babe in retaliation to her dear father-in-law's opinion on how one should look after their own safety.
Adman Prahlad Kakkar has appreciated Ayesha for taking a courageous stand and going against her powerful father-in-law's controversial remark. "Abu Azmi's stupid comment reflects somewhere that he disapproves of his daughter-in-law, a Bollywood star. It is good that Ayesha is clearing her stand," said Kakkar in an interview to a daily.
We at BollywoodLife second Ayesha's opinion even as some of our regressive netas continue with their mindless blabber!