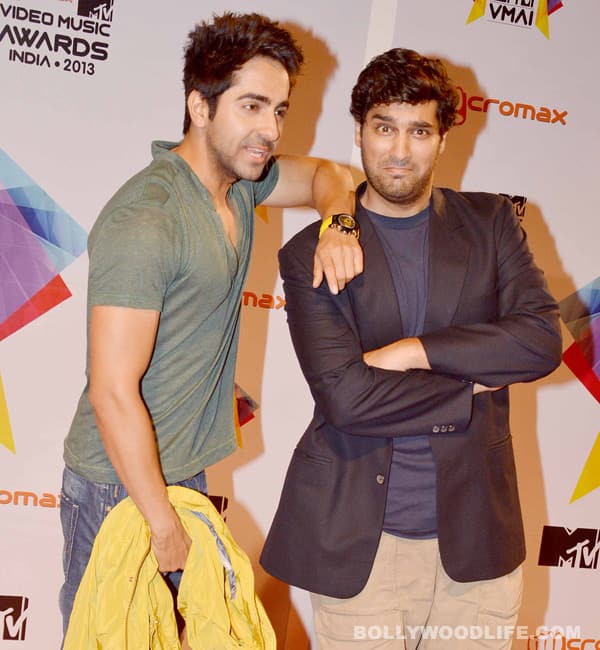 Things got quite funny and awkward when the Vicky Donor actor was forced to apply ointment on Kunaal's behind
A strange khabar has just reached us from the team of Nautanki Saala and it involves funny man Kunaal Roy Kapur. We hear that a scene in the soon-to-release film shows Ayushmann Khurrana applying ointment (and grudgingly so) on Kunaal's…errr… derriere after he injures it in an accident.
Now we don't really know how he hurts his bum in the movie, and that's not really the interesting part right now. What we hear is that Kunaal bared his behind for that scene. But it may not really show in the final cut, because the actor and his director Rohan Sippy think it might drive away the audiences!
Kunal says, "Nothing is shown. We want people to watch the movie and not run away from the theatres — given it's my backside on the screen. Unlike the case with actresses, where the audiences get glued to the screen because of skin show, my case might be the opposite. So it's better that the pants stay on."
Well, even though the audience missed out on the opportunity to see Kunaal's backside, a certain Mr Khurrana did get lucky!