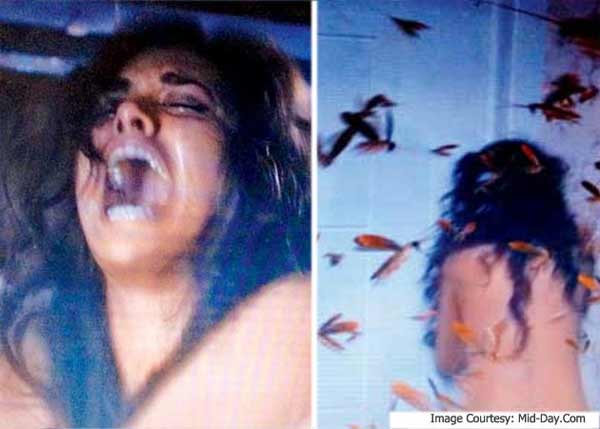 The Jannat 2 actor had inhibitions about running in the buff while being attacked by insects, but she had a little help…
Newbie Esha Gupta, who was first seen in Jannat 2, has just begun her acting career, and already has a lot on her plate. Her second film to be released is Vikram Bhatt's spook fest Raaz 3. The film has been in the news lately and the makers must be a happy bunch thanks to the positive buzz. The latest news we heard is that there is a scene in the film in which Esha had to go nude, that too while she was being attacked by creepy insects.
Obviously she had inhibitions about taking such a bold step this early in her career. But we heard that her costar Bipasha Basu and director Vikram Bhatt stepped in and made her feel comfortable. Bipasha and Esha play arch rivals in the film, but off-screen Bips was very nice and warm to her, we are told. We recently spoke to Esha and she said, "What is the point of being an actor if you have such reservations? You might as well wear a sari and sit at home."
We appreciate Esha's attitude and we are eager to see how she clashes swords with Bipasha… onscreen, of course! What were you thinking?
ALSO READ: Bipasha Basu rewards Emraan Hashmi with the longest smooch of her career!