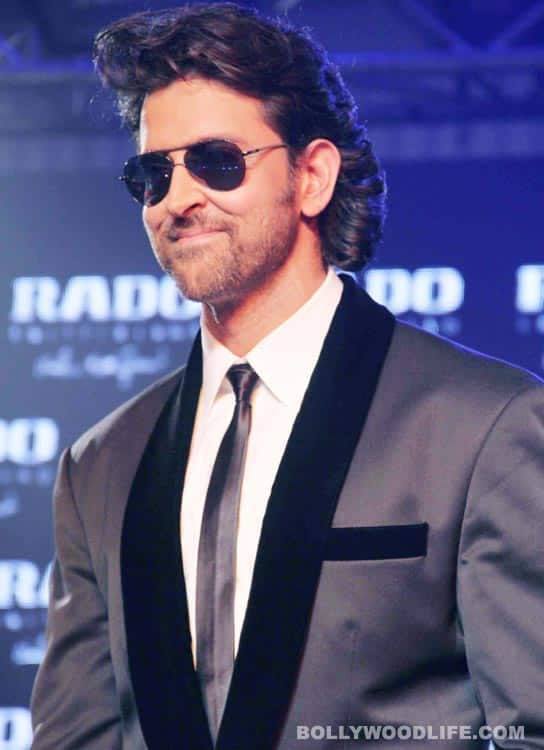 A photograph of the Agneepath actor sporting a 36.5 inch waistline has come out. While we admire his guts to bare so much, we wonder how we missed to spot B-town's Greek god in the fat and flabby avatar
The front page of a leading entertainment daily showcased two extreme images of tinseltown's heartthrob, Hrithik Roshan. While one picture shows him in poor light – with a paunch and flab on his body, the other image has the star actor flashing a devilish grin with a washboard abs and toned biceps. The story that goes with the images is of Hrithik's metamorphoses from flabby to fab in ten weeks. In the article, the 38-year-old actor talks about the hard work he put in to change his sizable 36.5 inches waist to 29.5 inches. While we don't think it's unachievable, what we don't get is how the media missed a glimpse of a flabby Hrithik. Well, according to logic, there can be three reasons for it.
One, the superstar was forced to stay home to recuperate from severe injuries he suffered on the sets of Agneepath. Two, he was rarely seen at events or dos. Third, the photograph in which Hrithik has a paunch, he also sports a scanty beard which is a great disguise to hide any weight gained on the face. By the way, is talking about the ugly realities of starry, glamorous lives a new way to become more popular? First Sonam Kapoor openly talked about her saggy bum and cellulite-ridden thighs and now Hrithik flaunts his paunch! Well, anything is possible in B-town!