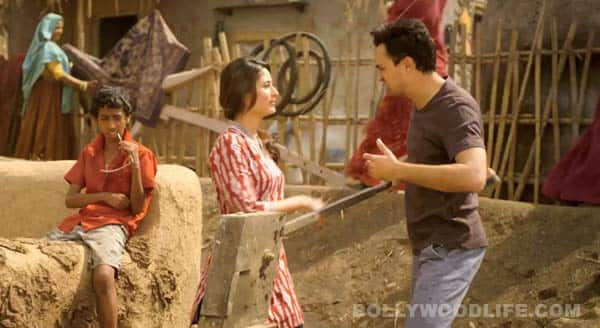 Watch behind the scenes action from Punit Malhotra's latest romantic comedy to know what goes into making a film
Whoever said that making a film is very easy need to get their heads examined! And here's Punit Malhotra proving the point as he took Imran Khan and Kareena Kapoor Khan to a village for his recently released romantic comedy Gori Tere Pyaar Mein. But the unit also had a lot fun while they got everything together to make this movie-right from the make up to the costumes and the music.
And talking about the music here you have Vishal Shekhar chatting how they come up with composition for the Punit Malhotra's film. In fact Punit's uncle ace designer Manish Malhotra insists how his director nephew made him do all the dresses meticulously.
In short this is a fun video where you will see what all has gone into making this romantic comedy besides the charming chemistry between the movie's lead pair. Take a look!
[flv]http://st1.bollywoodlife.com/wp-content/uploads/2013/11/The-Making-of-Gori-tere-Pyaar-main.flv[/flv]