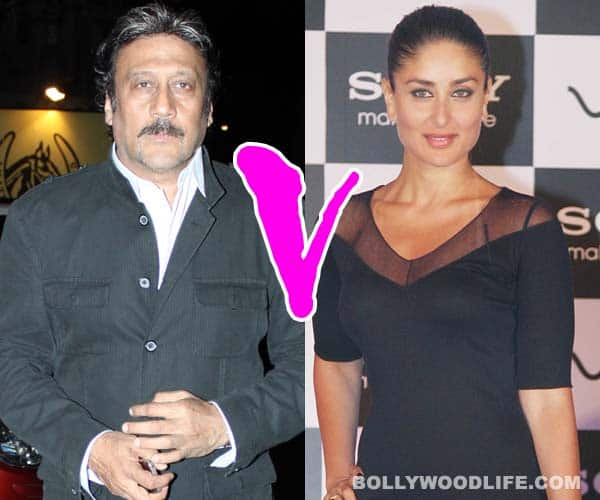 The Hero actor didn't seem to agree with the negative portrayal of Bollywood in Bebo's latest 'slice of life' flick
Jackie Shroff will be seen playing the role of a journalist in the Bollywood version of Laurens Postma's Cover Story. At the film's trailer launch he seemed very gung-ho about doing a solo hero film after ages. He happily posed for pictures and looked dapper, like he usually does. Jackie was amused by the fact that there could be a movie that revolves mainly around two characters. This thriller is a remake of a Dutch film and has newbie Anjum Nayar playing the role of a Bollywood superstar.
Of late there have been three films – The Dirty Picture, Raaz 3 and Heroine – that highlight the actor-journo equation, so it was very natural to ask Jaggu dada if he agreed to the negative portrayal of both the media and the celebs in these films. He certainly didn't like it, wethinks. He said, "We are all human. The colour of our tears is the same. We all feel hungry. I don't like the way the celebs and media professionals are shown as charsis and bewdas (drug addicts and alcoholics) in some recent films. My film (Cover Story) doesn't have all that rubbish. It is deep."
For now we take Mr Shroff's word for it, but we are ready with our daggers so that we can tell it as it is after watching the film.
ALSO READ: Jackie Shroff's first Tamil film awarded at London Indian Film Festival 2012