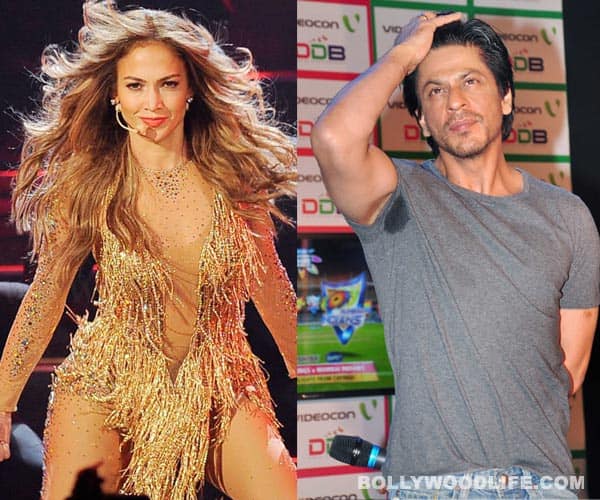 The American pop sensation might not be able to participate in the IPL 6 opening ceremony due to prior commitments. But Shahrukh Khan is not willing to give up
Shahrukh Khan is facing a strange dilemma. After creating much hullabaloo over Jennifer Lopez's arrival in India for the forthcoming Indian Premier League 6, the Baadshah of Bollywood might just have to see the opening ceremony of the cricket tournament unfold without the Hollywood star. Jennifer was supposed to perform at the glitzy do on April 2 at Kolkata's Salt Lake Stadium. SRK's production company Red Chillies Entertainment was trying everything in its capacity to bring her to the City of Joy. And just when this piece of news got us excited, we now hear that Jennifer might not come to India.
We also hear that the American actor-singer has cited date issues and not given any confirmation yet, even though she was excited about shaking a leg in the IPL 6 opening ceremony. Shahrukh Khan too is not willing to give up. SRK, who is highly optimistic about Lopez's arrival, is trying his best to convince her to be a part of the glamorous event. A little birdie tells us that Jennifer will make a final decision in the next three days.
We also hear that though Lopez is citing unresolvable date issues, the truth is that the US TV channel that exclusively covers her performances the world over has asked the star to pay huge money to hand over the rights of her IPL opening ceremony performance to the Indian channel covering the event….
We at BollywoodLife wonder if Lopez's presence is that important? Won't the tournament be loyally followed even if she fails to make it to Kolkata this year? Why then do so much shoo-sha over this issue? You tell us BollywoodLifers, what's your take?