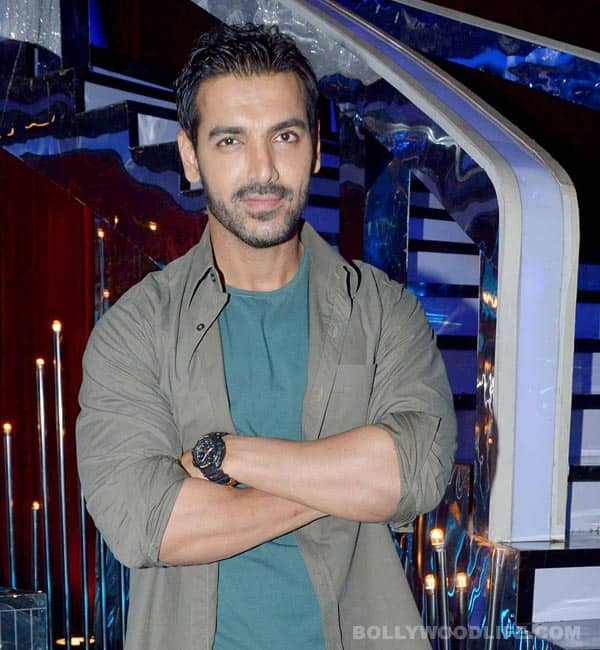 The actor and producer will not have a leading lady in his upcoming film
There is not a single heroine in B-town – except Bipasha Basu of course – who doesn't want to work with John Abraham. But what if we say that John's upcoming film, Rocky Handsome doesn't have a leading lady? Yes, you got that right! Why, you ask? Is it because John's character loves only himself? Well, definitely not.
Nishikant Kamat, who is directing the film finds, leading ladies to be redundant in an action film; unless they are catalysts to the action, "Not that Rocky Handsome would lack an emotional content in a leading lady's absence. There would be a very strong emotional conflict between John's character and the other male protagonist." he says.
So is John happy being a heroine-less hero? "Yes, he is quite happy," says Nishikant. "John has matured beyond recognition in recent times. He is ready to stick his neck out as a producer and an actor. Last year Madras Cafe proved it. I really liked John in Madras Cafe," added Kamat, who has earlier worked with John in Force.
Now, it will be interesting to see if John can carry off a film without a leading lady. After all, unless there's a hot sizzling babe clad in a skimpy outfit, scorching the 70 mm, why would anyone come to watch the film? Oh wait, we forgot that John himself lends the oomph factor with his, ahem, barely clad body (read, butt) in the movies. Remember Dostana folks? Wink!