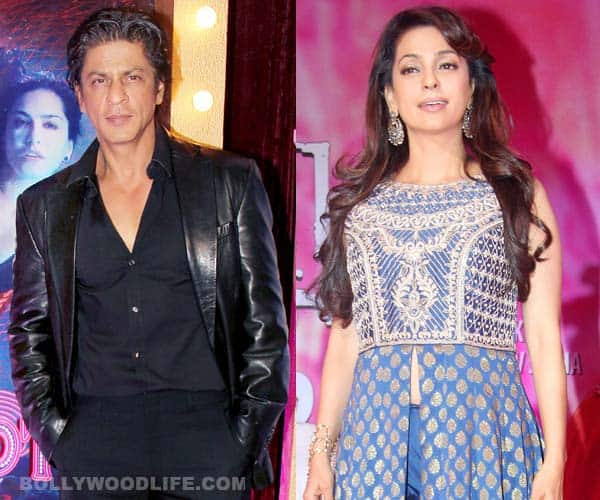 The chirpy actor said-albeit humorously-what she wanted to say for a very long time
In an industry where a shelf life of a female star is almost one-fourth of her contemporary male superstar, the might of woman-power needed to be reinstated and reaffirmed in no uncertain terms.
And the one to stand for it and say things as they are is Juhi Chawla. The chirpy actor chose a perfect timing and a hint of humor to drive home the point when she appeared on Karan Johar's Koffee with Karan with Madhuri Dixit Nene recently.
On being asked who her favourite Khan is, Juhi shot back. "Mera kya, poore India ke wahi teen favourite Khans (Aamir, Salman, Shahrukh) hain." And she further adds, albeit in jokingly, "But the Khans should thank Madhuri and me. We have made them superstars. They did all the training with us and then became the stars that the country knows."
Now you tell us BollywoodLifers do you think that our superstars should give their female counterparts the credit they owe?