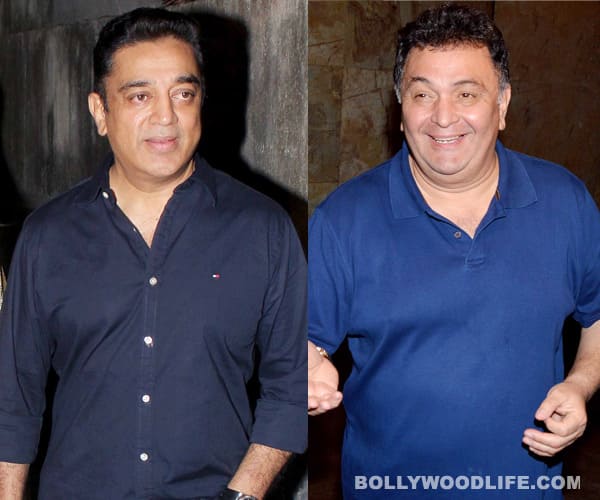 Reports suggest that the Sadma star was quite keen to play the Agneepath actor's powerful role – that of Dawood in Nikhil Advani's D-Day
Little did Nikhil Advani know that South megastar Kamal Haasan was interested in playing the role of Dawood (but called Goldman) in his new action flick D-Day – the role which eventually fell into Rishi Kapoor's lap. On his daughter Shruti Haasan's request (the young lady plays a pivotal role in the film), Kamal had gone through D-Day's script, and at the end of it, he was completely moved by the way Dawood's role was written, and expressed his desire to his dearest beti… by then, Chintuji had already been signed on.
Considering the fact that the South veteran actor is known to be very selective about roles and subjects, we know how Chintuji's role would have turned out if he had expressed his interest in time and played the character! But Mr Haasan isn't upset, as he's super busy working on two interesting projects – Vishwaroopam 2, which he intends to release this year, and Moo. And we are super-happy to see Rishi Kapoor in the role, coz after Agneepath he has shown he can be a really good baddie!
So Bollywoodlifers, if you had a choice, who you would want to see play the real life dreaded gangster onscreen – Kamal Haasan or Rishi Kapoor?