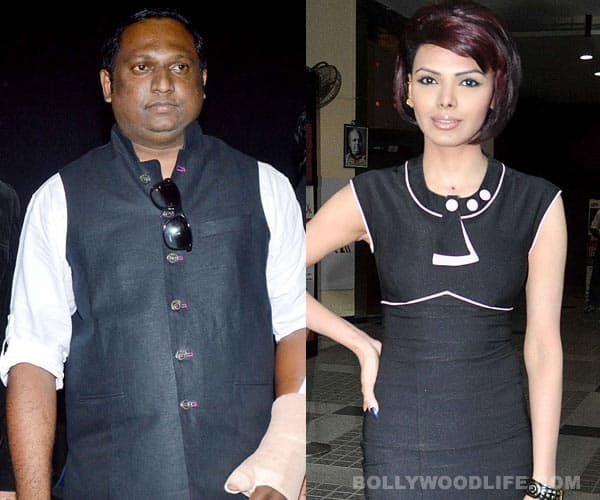 Rupal Paul maintains that he has revived the controversial girl's popularity
Sherlyn Chopra's absence at the trailer launch of Rupal Paul's Kamasutra 3D raised many eyebrows. Apparently, Sherlyn has some issues with the filmmaker. Though we don't know yet what the bone of contention between the two is but apparently the Chopra babe is not happy with the kind of exposure she has got in the movie's trailer. "I shot for KS3D for barely 5 days. I chose to quit the film without creating a ruckus……..As I have ZERO tolerance for Uncouthness, Unethicality, Insensitivity, Dubiousness, Unreliability, I felt compelled to quit the film.." tweeted Sherlyn.
And now Rupal has reacted to those tweets in no uncertain terms. "She should not forget that it is Rupesh Paul and Kamasutra 3D who has brought her to the light of cinema from the stinking darkness of porn and filth, presenting her to the world and to her 'fans' as an actress from a stripper. But then, how can I change someone's 'DNA'?," questioned Rupesh
Apparently, Rupesh wanted to sign Kareena Kapoor Khan for the lead role in his erotic venture, but he's happy with the way Sherlyn has 'performed" in the film.
With this fresh controversy emerging, many believe that this is a well choreographed move to create more buzz about the erotic drama, hai na BollywoodLifer