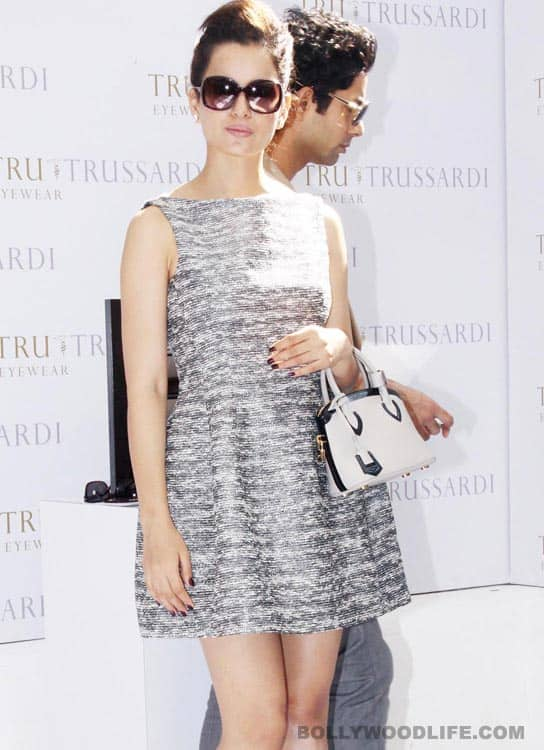 We don't know for sure, but that's what we heard. Apparently the Tanu Weds Manu lady is supposed to have said 'yes' to the film only after her part was beefed up
The Roshans have already begun working on their ambitious sequel, but a few months ago they were having great difficulty getting a second female lead for the superhero flick. Remember first Chitrangda Singh and then Jacqueline Fernandez walked out after accepting the role? While the Desi Boyz lady is supposed to have said she couldn't match her dates with Krrish 2 shoot schedule, the Murder 2 gal, according to popular perception, wasn't comfortable locking lips onscreen. However, our well-placed informant says, "The role wasn't very substantial, so these girls didn't want to do it." Thus the disheartened Roshans went back to their first choice for the role: Kangna Ranaut. They approached her immediately after the script was ready, but back then she said she didn't have dates. Or maybe she was upset with them for what they did to her in their last over-ambitious film, Kites?
So this time when the Roshans came knocking on her doors she told them straight what she wanted. "She told them that she would not accept the role as it," says our source and continues, "and asked them to add more weight to it." And we guess the Roshans were tired of knocking on doors, trying to woo in one actor after another, so had no choice but to agree to her demands. That's how the villain's arm candy part got changed into a female mutant character. We don't know if it can be defined as arm-twisting, but we do know that Kangna must be having the last laugh and that every action has an equal reaction!