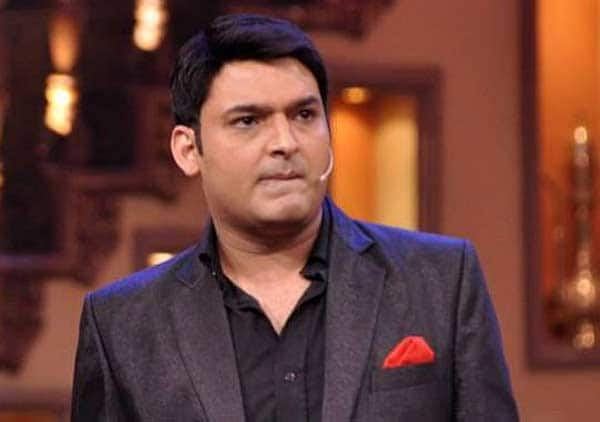 Buzz is that some people have been paying money to be on Comedy Nights with Kapil
From what we hear, a few members from the audience on Kapil Sharma's popular show, Comedy Nights with Kapil shelled out thousands to be part of the show. Yes, you read that right! So is Mr Sharma – India's most loved stand-up comedian running a scam? Well, before you jump to any conclusions, let's make it clear that, it isn't the case. So what is this whole paisa de show dekh thing all about, you ask?
Apparently people have been paying Rs.1,000 to Rs.8,000 to watch CNWK live. This news came out when the makers were shooting an episode with Jeetendra and Tusshar Kapoor. However, the show's creative director, Preeti Simoes, who is shocked by these reports says that they don't have a paid audience. Simoes explained to a daily, "We don't have a paid audience…so (during the shoot) we were shocked when an NRI lady told a crew member that she had paid Rs. 8,000 to be on the show, and that she would like to sit in the front row. When I asked her who she had paid, she said, 'A coordinator'."
After Preeti informed Kapil about this, he stalled the shoot and asked the audience whether they have really been paying money to be on the show. "Shockingly, over 15 to 20 people claimed to have paid amounts ranging from Rs. 1,000 to Rs. 8,000. After questioning them, we learnt some security guys and freelance coordinators were at fault, as our show doesn't have official audience coordinators," Simoes was further quoted.
So if you were wondering about the announcement that Kapil made at the end of CNWK last week, urging people not to make any such payments, it was because of all this.
Country's current comic craze also took to Twitter to post a related message. "If anybody ask you for money to attend d live shoot of comedy nights..he is a fraud.. Its a free entry fr fans..1/2 v invite randomly via twitter n facebook.. anyone caught buying or selling passes.. Will face legal action….," he tweeted.
All of this is indeed very shocking, isn't it? Well, at least now the people will be aware and careful.