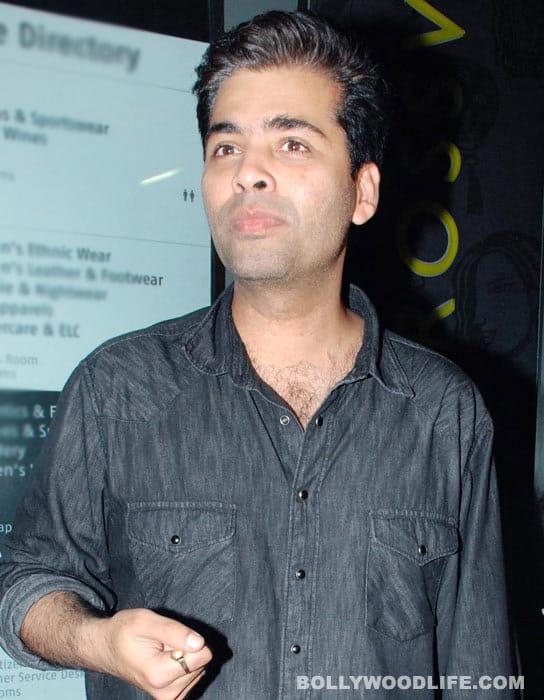 Nowhere as the credits rolled could we find any mention of the poet whose composition has been so generously used in the film
Ye mahan drushya hai/ chal raha manushya hai/ ashru, sweth, rakht se/ lathpath lathpath lathpath/ Agneepath, agneepath, agneepath. Harivansh Rai Bachchan's poem is the foundation stone of the entire plot –not to mention the title – of Karan Johar's latest film, Agneepath. Even though most audiences heard it for the first time in Amitabh Bachchan's version in 1990,the poem has garnered a wide audience since then. Amitabh's repeated recitationof it on Kaun Banega Crorepati and other shows have only helped to increase its popularity. One of the main curiosity factors about the new Agneepath was how Hrithik Roshan would recite it. (He does so brilliantly!) So it came as quite a surprise when we couldn't find any mention of the late poet in the credits of the new and super-opening film. KJo has included slides about his father Yash (who produced the original Agneepath) and about Mukul S Anand (who directed the original Agneepath), but failed to mention Bachchan senior.
Incidentally, Mukul and Yash Johar had credited Bachchan for the poem in their version of Agneepath. The poem is an integral part of the new film too, which makes the missing credit line even more conspicuous. We guess the pressure of remaking a classic while dealing with Hrithik's injuries and Rishi Kapoor's insecurities got to KJo and Karan Malhotra and it simply slipped their minds. Or did it?
ALSO READ: Agneepath movie review- Hrithik Roshan lifts the film