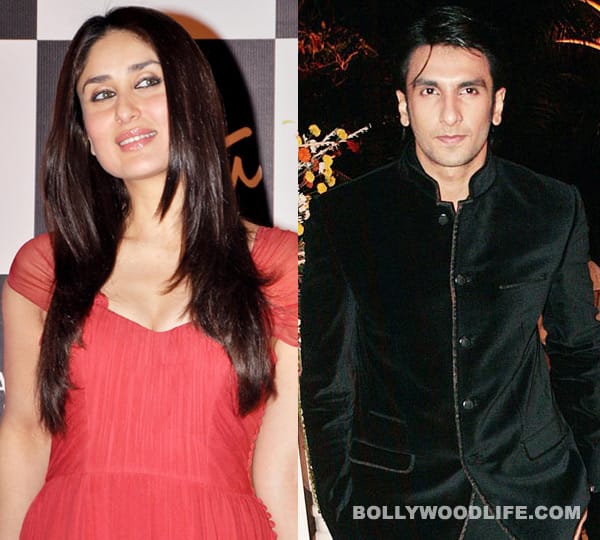 The Ladies Vs Ricky Bahl actor was pretty excited about working with his muse. And according to a feathered friend, here's what he has to say about Bebo walking out of Ram Leela
When Ranveer Singh found out that he was cast alongside his favourite diva Kareena Kapoor, his joy knew no bounds, or so we would like to believe. And why not? After all, as he confessed on Karan Johar's popular chat show Koffee With Karan, Bebo dearest was responsible for turning Ranveer into a man. Remember?
What's more, Ranveer revealed in an interview that he is "looking forward to having great time working with her" in Sanjay Leela Bhansali's Ram Leela. But alas! Now KK has walked out of the project. And after SLB, it's probably Ranveer who is nursing a broken heart.
But adding tadka to this entire episode is a funny tweet. According to one 'Random' citizen of the microblogging site, the actor is allegedly saying with a heavy heart, "Kareena na sahi, Priyanka se hi kaam chala loonga!" Awwww! Poor guy. And if Random Singh is to be believed, RS is currently facing a dilemma, wondering, "Ab main 'Ram Leela' karoon ki nahi karoon." Tch tch! After all, could there be a replacement to the gal who turns a lad into a man? We think not.
But is that true, Ranveer? Are you really heart-broken? We are dying to know what your heart says. Wink, wink.