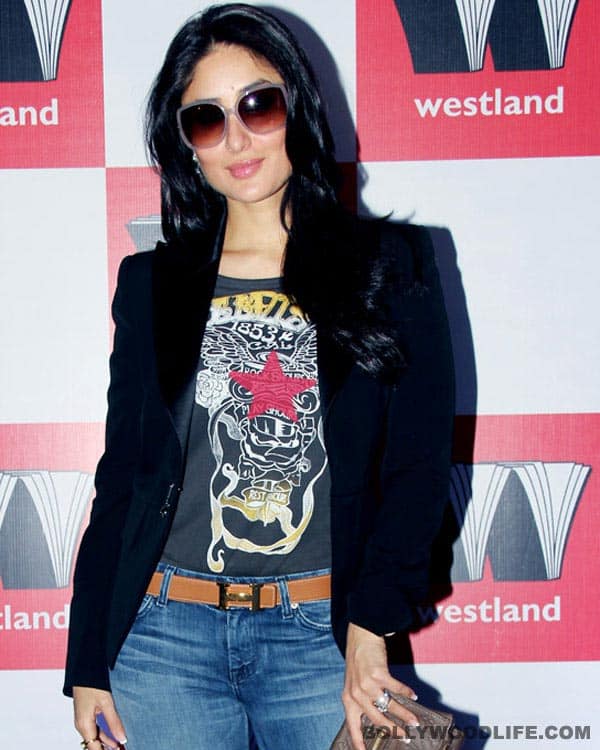 We wonder, coz that is just what it sounded like when we heard the Heroine star's views on fat women!
Remember how a certain roly-poly Punjabi kudi suddenly transformed into a flat-chested, bony, amazingly un-sexy slip of a gal for a dud called Tashan? That, ladies and fans, was Kareena Kapoor. She managed – with the help of her tame nutritionist and a few hundred suryanamaskars – to shed all those inches and almost all the fat she ever carried to become a skeletal vestige of her former nicely curvy self to do a film that sat so flat at the box office that even die-hard fans of the genre refused to watch it free on TV. And ever since she has very loudly explained her various gains and losses in the calorie stakes – hear ye, hear ye, Kareena Kapoor has put on one ounce for her new role! Most recently, we heard all about how she was going back to Size Zero (a fabulous icon for young women everywhere, no!), but this time with curves in the appropriate places.
And with the loss of fat we thought Bebo jaan had lost her arrogance too. But it seems to have come back with every kilo she gained, since her miyan Saif Ali Khan liked her with a curved behind and some meat on them thar bones…yeah, we got the press release too. Now the newly re-shaped actor has come up with a new one we cannot help pointing out with our devilish horns a-glow: "Being fat is not sexy! Anyone who says that is talking crap. Voluptuous is sexy, but fat is out. Any woman who says she doesn't want to be thin is talking nonsense. It's every girl's dream." And she compounds her felony with "It may be a trend now with some actresses, but I definitely don't want to look plump or fat!"
Vidya Balan, Sonakshi Sinha, Sunny Leone, et al, are you listening? Ms Kapoor could be talking to you, you know!