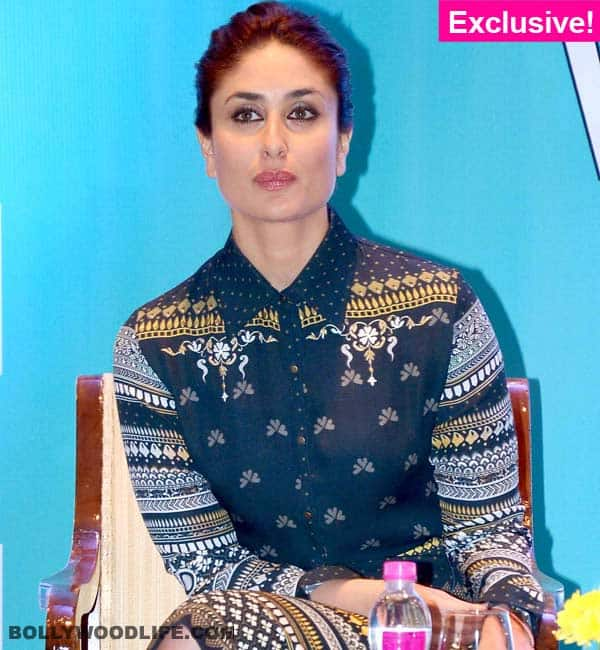 When we met her last, Kareena Kapoor vented her frustration against the way things function in India and complained endlessly about the socio-political scenario in the country, but when it came to making an attempt to bring about a change by casting her precious vote, Bebo chose to attend IIFA Awards in Tampa Bay, Florida instead! Will the real Kareena Kapoor please stand up?
The brand Kareena Kapoor stands for gloss, individuality and enviable stardom. Bebo with all her glory and style is a highly opinionated and influential individual. Girls follow her and boys lust after her. And that's what makes the 33-year-old a socially responsible celeb. Why then the begum of India, (the darling bahu of Sharmila Tagore of the great Tagore lineage) decided to fly away from the country to attend the glitzy IIFA Awards in Tampa Bay, Florida, instead of choosing to be inked in her homeland?
When we met Bebo last at Karan Johar's office in Mumbai, not long time ago, the superstar vented her angst against the system. "I just hope that our laws get reassessed. I also believe that politicians are such a joke in this country. They themselves break the laws. Just look around. People are scattered; they are wandering aimlessly, aur kuch bhi chal raha hain. I think it is getting worse," said Kareena.
When we probed into Bebo's anxious mind further to know what she thinks could probably save us from our collapsing economy, social unrest and degrading political system, Kareena gave us an answer that now ironically reflects upon her dubious persona.
"All I can say is that we need to vote for right people," announced Kareena
"The problem with us is that to run this country and sustain democracy, we need equality. We have so many classes, more poor people you see on the roads these days and more uneducated people you see even in the cities and you wonder if they are going to make right choices if they vote for a candidate who they think is right for them. There is no semblance of order or system in our country," complained Bebo.
And today when people are exercising their right to vote and turning out to be linked to bring about a change, the biggest advocate of voting is in Tampa Bay, Florida to enjoy the glamorous spectacle.
Looks like it is easier for Kareena to play a politically-aware and self driven journalist who espouses desh bhakti in movie like Satyagraha or to bring about a change, in her capacity as the character of a social activist, in Gori Tere Pyaar Mein. But when it boils to practising what she preaches, Bebo is nowhere to be seen, let alone be inked. Tch –tch!
ALSO READ: Kareena Kapoor experiences Heroine moment in real life!