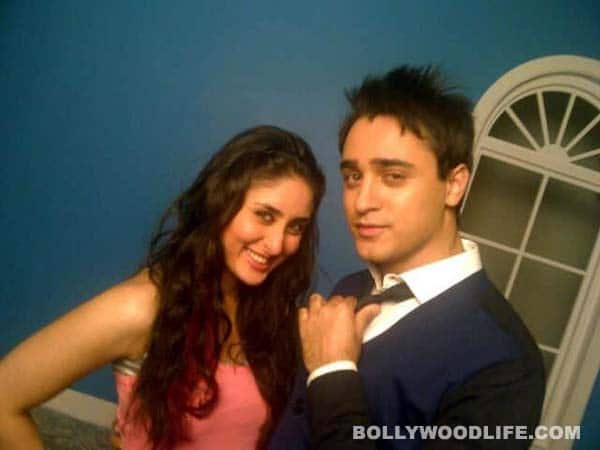 It's no secret that the Talaash actor has a soft spot for Aamir Khan's nephew. But exactly how far would she go for this cute Khan?
The story about Kareena Kapoor walking out of Sanjay Leela Bhansali's Ram Leela and into Punit Malhotra's next that also starred Imran Khan made a loud noise. And while most opined that it was Bebo's royal wedding with beau Saif Ali Khan that caused a major issue, we couldn't help but wonder if KK's fondness for Imran had a role to play in it all.
And we say this only after seeing the two actors – Kareena and Imran – gushing about each other all the time in interviews. While Imran has blatantly declared that he is absolutely smitten by Kareena since he was a child, KK confesses that she doesn't mind IK's playfulness when he teases her about prioritising maamu Aamir Khan's Talaash above all else. And this equation is cho chweet, we agree.
Maybe that's what director Punit Malhotra also noticed and so he cast the two in his upcoming romantic flick. Quite possible, no? And perhaps the undivided attention of a fan who is also a good photographer (read: Imran Khan) made it a tad easier for Kareena to say 'yes' to the movie. Don't you agree, readers?
And while it's amply clear that certain B-towners simply love this jodi, we ask you, BollywoodLifers: Are you a fan of the Kareena Kapoor-Imran Khan pairing too?