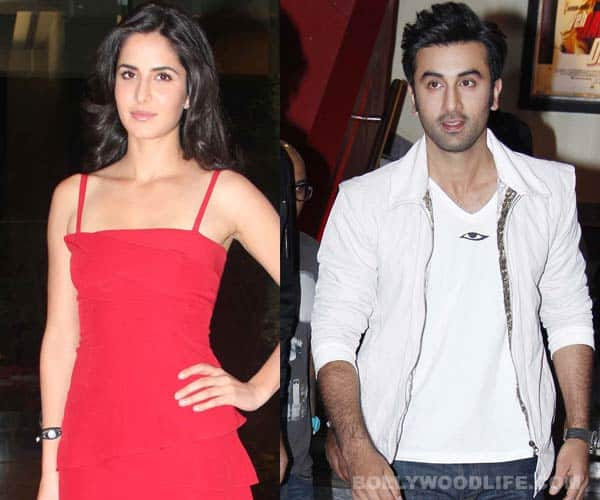 Buzz was that Kat and Ranboo were supposed to share the Koffee couch but now RK will appear on the show with his cousin, Kareena. So, did Ranbir ditch Kat or was it vice versa?
Everyone was quite excited when they heard that the alleged couple Ranbir Kapoor and Katrina Kaif would come together for Karan Johar's Koffee with Karan. It would've been such a mazedaar episode, hai na? However, now the Kapoor lad will share the couch with his cousin, the Kapoor lass, Kareena Kapoor Khan. We've been wondering, was it Kat who backed out or was it Ranbir's idea.
Remember when Ranboo's ex-flames Deepika Padukone and Sonam Kapoor had come together on the chat show? And boy, they gave so much goss about this playboy, didn't they? KJo sure knows how to get people talking and spill the beans. So, was RK afraid to come along with his alleged current considering Karan's ability to make his guests talk? Or, was it Katrina's decision?
The lovely Kat recently said that she's single till she gets married. Hmmm… If you say so, gal! Anyways, if she would appear with the Besharam actor, their much speculated relationship would be quite confirmed on the national television and she certainly doesn't want that. Looks like the Dhoom: 3 girl has learnt from Priyanka Chopra and Shahid Kapoor's mistake of coming together on the talk show. The two were rumoured to be dating back then and appearing together on the show only added oil to the fire. So, could be Kat was afraid of answering KJo's difficult questions, especially related to her relationship with Ranbir and their trip? Given Karan's insight into the inside stories of the industry, he would've obviously asked Ms Kaif if she had any role in Ranbir-Deepika's breakup and wouldn't she be in a tight spot then! Wink, wink?
In the earlier season of Koffee with Karan, Ranbir had shared the couch with Imran Khan. Obviously, back then too there were speculations about Ranbir-Kat's relationship. At that time, IK had said, "You must be a very brave man to try and mess with Salman Khan." To this, RK had replied, "Katrina and I are just good friends. Salman has always been very nice to me." Maybe, Ranbir is still afraid to let Kat out of the bag.
Wethinks it was Ranbir and Katrina's mutual decision of not appearing together on Karan Kohar's Koffee with Karan. What do you think BollywoodLifers?