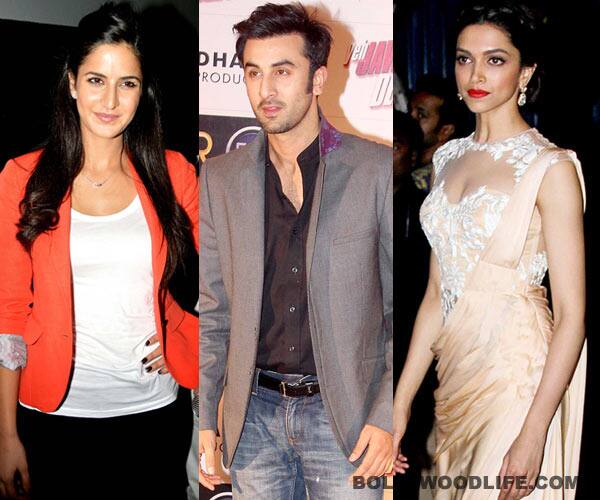 Well, RK's alleged lady love denies being in love with him. But is she possessive of her so called 'good friend'?
A little birdie tells us that Ranbir Kapoor was approached for a soap commercial but the actor politely turned down the offer. The commercial features his ex-flame Deepika Padukone. So was Dippy the reason that the Kapoor lad turned down the offer? Well, reportedly, the Besharam actor politely rejected the offer saying that he wasn't comfortable associating himself with feminine products. Do you buy that, peeps? Having said that loud, we wonder what RK uses daily. Shower gel? That's certainly not feminine, is it? Giggles! Now we hear that the brand has roped in Imran Khan to feature in the soap commercial along with the Chennai Express actor.
Anyways, do you remember the first time when Jr RK and Kat's relationship was reported? Around the same time, the duo signed an endorsement together. In fact, last year the duo came very close to signing a hair oil endorsement together but they didn't sign in. Around that time, it was reported that they were offered a whopping amount which was way more than any other star couples who endorse brands together. Apparently, they didn't want to sign an endorsement together. In the past, we've had Katrina sharing screen space with Salman Khan for a commercial though. So, isn't RK as good as Sallu for Katrina? Other star couples who have endorsed a brands together include, Ranbir's cousin Kareena Kapoor Khan and Saif Ali Khan. Even John Abraham and his ex-flame Bipasha Basu, the hottest ever couple that B-town has ever seen were seen in TV commercials together.
So, it looks like Kat doesn't want to sign any endorsements with Ranbir, obviously to avoid more speculations about their alleged affair. But is she stopping him from signing endorsements with other B-town ladies? Or more specifically, his ex-lover Deepika Padukone? Possessive, huh, Kat?