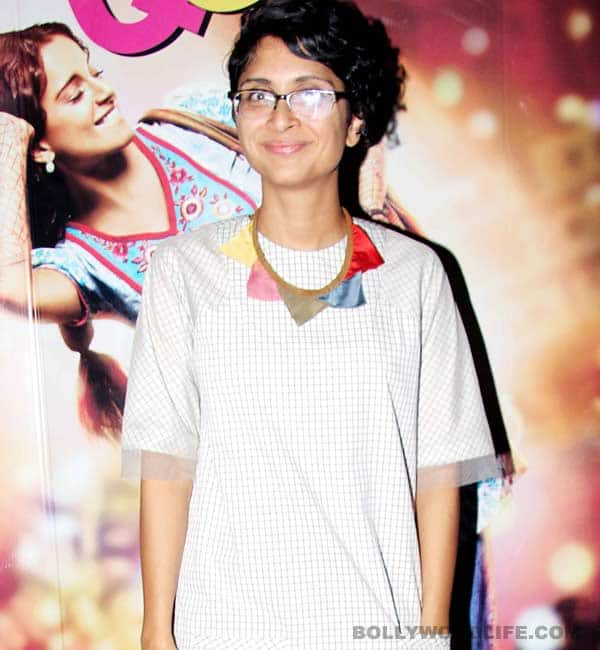 Though Mr Perfectionist Aamir Khan was keen to see his wife act in Rajkumar Hirani's forthcoming venture, Ms Rao apparently developed cold feet at the last minute
We know that Kiran Rao loves her cinema hatke and almost always avant grande! The Dhobi Ghat filmmaker is known for her international cinematic sensibilities and she does not settle for anything de rigueur!
So when hubby Aamir Khan insisted that his intelligent wife must act in her own movie, Kiran thought that she did not want to juggle many responsibilities at the same time. Though audiences would have loved to see the shorty Khan and his bespectacled lady share the cinematic space, Kiran was not particularly keen on making her acting debuet back then.
But what has disappointed us once again-given the fact that we are Rao's big fans at BollywoodLife-is that Kiran once again turned a golden opportunity to act in a movie. Yes, we hear that Rajkumar Hirani wanted Kiran to play a part in his next project title P.K. Kiran was even excited to do auditions for the movie and hubby Aamir was only happy to see Kiran willing to do what he wanted her to do for a very long time now. But at the nth minute the intelligent filmmaker, our sources tell us, developed cold feet and politely turned down the opportunity. Tch-tch!