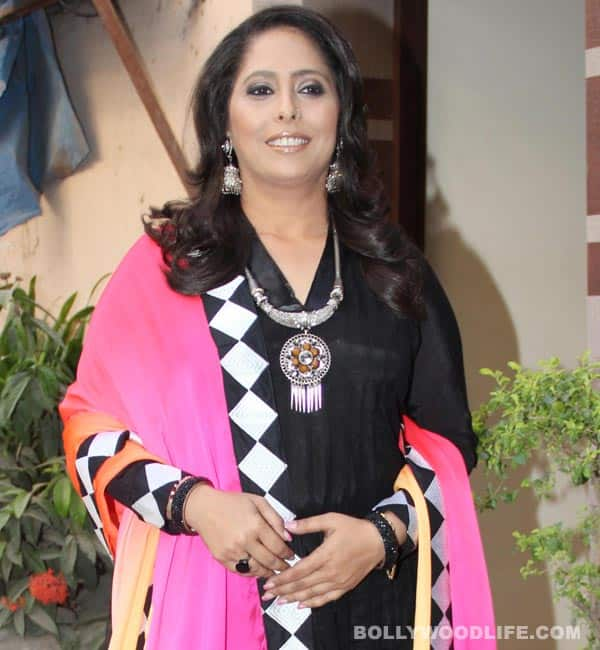 Small screen is definitely getting bigger by the day, how else can one explain B-town biggies growing appearances on television
Salman Khan, Aamir Khan, Amitabh Bachchan are some celebrities who have found as much success in small screen as on 70mm, but it's not just Bollywood's top actors looks like ace Bollywood choreographer turned reality TV show judge Geeta Kapoor too loves telly land. And even as television actors like Karan Singh Grover, Vivian DSena, Barun Sobti are looking for an opportunity in B-town, DID L'il Masters' lovable Geeta Maa has chosen TV over Bollywood.
We caught up with Ms Kapoor at Dance India Dance event, where 16 super kids for this season were unveiled and were a little surprised on hearing her future projects, which was a loooong list of reality shows. What about Bollywood projects? Has the choreographer ditched her Bollywood career? It certainly seems like Geeta is loving her television stint, she said, "I don't like choreographing Bollywood songs. I prefer TV to Bollywood any day because TV and reality shows are instant gratification for me. When you choreograph a film song, you have to wait for months before it releases. On the contrary, with TV you choreograph, shoot and you can see hard work paying off in a matter of weeks – that means a lot to me."
Not to forget, that small screen means big money, and with the lucrative job of judging dance acts on stage we're sure Geeta doesn't mind bidding adieu to her Bollywood career.