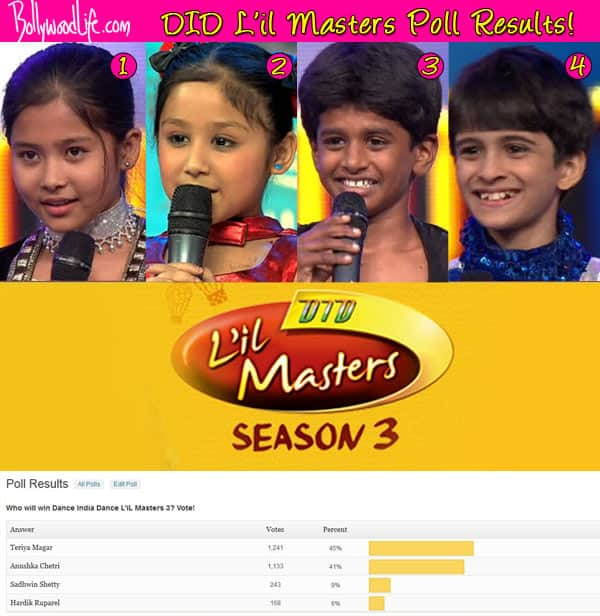 Finalist Anushka Chetri is a close second
Last time we asked you, who you think will win Dance India Dance Li'l Masters 3. We are glad to announce that the readers have voted for Teriya Magar from Omkar Ke Rockstars. The young dancing star was leading the poll by 45 percent. Though Anushka Chetri from Sanam Ke Superheroes wasn't lagging far behind, she received 41 percent votes from the readers.
Those who received the least number of votes are Sadhwin Shetty from Rahul-Paul Ke Rapchik Punters (Nine percent) and Hardik Ruparel from Sanam Ke Superheroes (Six percent). Though all four contenders have worked very hard, Teriya has received the maximum votes.
The little girl is known for her lovely expressions and high octane energy. She has been one of the most consistent performers of the show. Though her journey has gone through many ups and downs, this little star has always bounced back with a bang.
Though Teriya has won the Bollywoodlife poll, the real battle is yet to be fought on Saturday June 21.