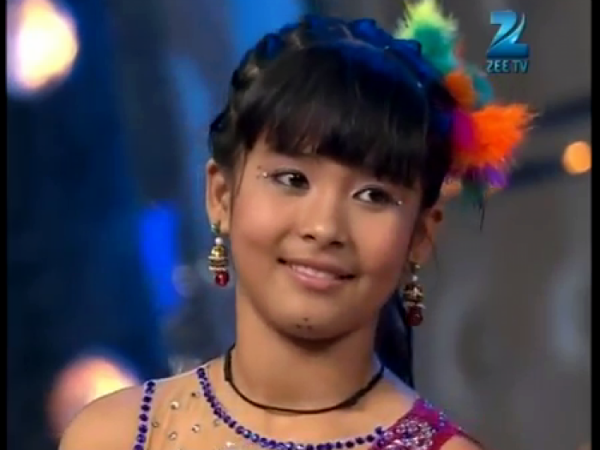 Teriya Magar, who is the winner of DID L'il Masters season 3, states that her parents have always encouraged her to take up dancing and have given her the freedom to dream big
Magar, who hails from Rudrapur, in Nepal, defeated Hardik Ruparel, Anushka Chetri and Sadhwin Shetty at the grand finale of the Zee TV show in Pune June 21. She was in disbelief when she was announced the winner.
"Minutes before the announcement, the audience was shouting out the name of another finalist. I was disheartened. Mujhe lagaa main nahin jeet paaoongi (I felt I wouldn't be able to win). Even when my name was announced, I couldn't believe I had won. I thought I was dreaming," she said.
But the young talent, who has been dancing since the age of two, says "it's important to dream".
"I come from a small country. But my sister and I have been given the freedom to dream. My sister is 14 years old. She is more interested in studies than dancing. Although I am passionate about dancing, I am also interested in studies."
"I always come first in class. Now that I've won Dance India Dance L'il Masters, I'm going back home to Nepal to renew my studies," she said.
The spirited but mature girl has a message for all young aspirants.
"Anything is possible, nothing is impossible if you aim for your dreams. It doesn't matter where you come from as long as you know what your dreams are. You just need to work hard to achieve your ambitions."
"My parents always encouraged me to follow my heart. They've allowed me to do what I wanted to. They never said, 'Don't waste your time dancing. Go and study'. If it's dancing that I loved, I was allowed to pursue it wholeheartedly. I want to tell children of my age that no matter what you do, do it whole-heartedly."
She was happiest to see her parents' face when she won.
"The look of pride and happiness on my parents' face when I won, was a bigger award for me than the prize money, said Magar, who wants to be a choreographer and a dancer when she grows up.