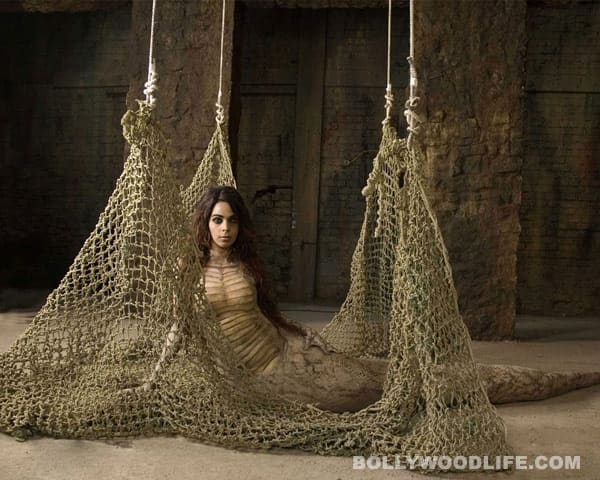 The director of Hisss has passed the blame of her film's debacle on to her leading lady, who herself has moved on to happier things
Directed by Jennifer Lynch, the Mallika Sherawat-Irrfan-starrer Hisss sank without a trace back in 2010. Because Jennifer's dad David Lynch is a highly respected filmmaker, there were huge expectations of his daughter work too. Nothing of that sort happened and the film was soon forgotten as a bad experience by critics and audiences alike, as well as by the lead star, Mallika. We are not sure how much the film affected the main actors, but the director had to face a lot of flak for coming up with an uninspiring project.
It has been two years since the film released and now we hear that the director of Hisss is releasing a documentary in her defence. We don't know what triggered this move, but it seems like a huge waste of time, in our collective opinion. What's the point of making a documentary about a film which hardly found any takers? In the trailer of the documentary we heard Jennifer say unpleasant things about Mallika and she sounded very condescending, to put it mildly. Many are speculating that the bad buzz is what affected Mallika's chances in Hollywood and the debacle of Hisss is one of the main reasons why the Sherawat babe is back to finding work in B-town.
What irked us was that instead of wasting her time making a documentary defending her 'magnum opus' that she thinks didn't work because of her actors and their associated nakhras, Lynch should have invested her time and effort in making another film, one that is far better than her previous flop. We don't see any reason why anybody would be interested in watching anything more to do with Hisss. We hope the forty-year-old filmmaker forgets about the nightmare of a movie project she was involved with and stops cashing in on the debacle! Or is that one way to make up for that very debacle?
Of course, this leads us to think another thought, and a nicely wicked one. With Ramgopal Varma's penchant for imitation – hardly in a flattering way – will we next see a docu-film on the making of the trauma that was Ramgopal Varma Ki Aag?
ALSO READ: Mallika Sherawat's item song 'Laila' fails to sizzle
Priyadarshan doesn't want Mallika Sherawat's item song in 'Tezz'