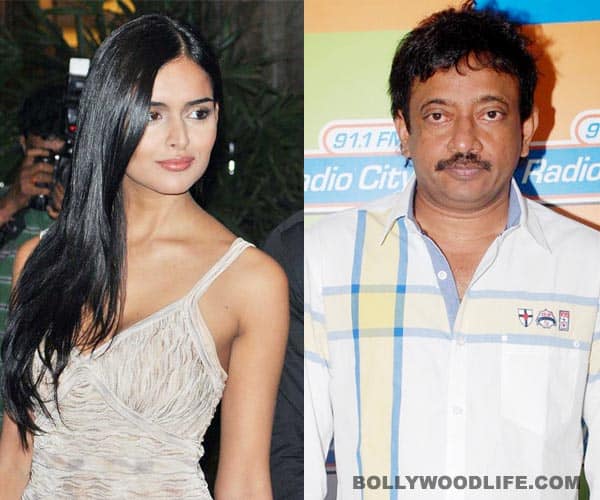 Guess she did, and hence lost the chance of being cast in RGV's next. But will that turn out to be a boon for this filmmaker?
Ram Gopal Varma rose to fame with movies like Rangeela (1995),  Daud (1997), Satya (1998), Mast (1999), Jungle (2000) and Bhoot (2003), which he had made with his then muse Urmila Matondkar. But after the two separated, Ramu's career took a turn for the worse. Tch tch!
Now years after that break-up we hear that RGV's heart has been broken again! This time by his Department item girl Nathalia Kaur. "It was an open secret that Ramu and Nathalia were dating and to push her career ahead, he was making this film. But now they have parted ways and she will be getting married soon," a birdie revealed. Ouch! Now that would've come as such a shock to Varma, no? 'Coz after Deparment Ramu had planned cast Nathalia in Jism 3 too, just to promote his (ex) ladylove.
So how is RGV dealing with this heartbreak? By drowning himself in work! Yup, the maker has now plunged headlong into his future projects that include Bhoot 2 and Satya 2.
One break-up steered Ram Gopal Varma's career towards a low. Will another one push him back up towards success? What say, readers?